Huawei opens intelligent mining innovation laboratory in China
Published by Jessica Casey, Deputy Editor
World Coal,
---
Huawei has recently inaugurated the new Intelligent Mining Innovation Lab in Taiyuan, Shanxi Province. This Lab is opened by the People's government of Shanxi Province, Huawei Technologies Co. Ltd, Jinneng Holding Group, and Shanxi Cloud Era Technology Co. Ltd.
The purpose behind the setup of this laboratory is to help coal mines in Shanxi Province, reduce staffing for high-risk positions, increase efficiency, and improve intrinsic safety by exploring new uses of ICT technologies including wireless industrial control networks, industrial optical ring networks, and cloud computing.
The Intelligent Mining Innovation Laboratory is the result of a deep partnership between Huawei and the People's government of Shanxi Province, which is aimed at creating a digital ecosystem for all, by all, and for all. Shanxi is one of China's largest energy-producing provinces and has extensive experience and diverse application scenarios in coal production.
This lab has a staff of 220 ICT and coal mining experts, seeking to make breakthroughs in areas such as information networks, automation enablement, intelligent sensing technologies, and big data generated by coal mines, as well as related ecosystem collaboration opportunities.
Alongside this, Huawei also signed individual strategic partnership agreements with Jinneng Holding Group and Shanxi Cloud Era Technology Co., Ltd, to explore duplicable technology models, application modules, standards systems, and talent cultivation, among other areas.
In attendance at the laboratory's opening ceremony were also representatives from the People's government of Shanxi Province, including from the provincial Science and Technology Department, Department of Industry and Information Technology, and Transformation and Comprehensive Reform Demonstration Zone, as well as representatives from Huawei Technologies Co., Ltd, Jinneng Holding Group, Shanxi Cloud Era Technology Co., Ltd, and Shanxi ZhiChuang City Technology Development Co., Ltd.
Huawei CEO, Ren Zhengfei, said that Huawei hopes to combine ICT with coal mining technologies to support digital and intelligent transformation across the coal industry, realise a production model that features fewer workers, greater safety, and higher efficiency as well as enable coal mine workers to wear suits and ties at work.
Additionally, Ren stated that the lab will explore how intelligent development in the global mining industry will proceed: "In 2020, we illuminated one coal mine, one iron and steel plant, and one port. Over the next 2 – 3 years, we aim to illuminate hundreds of coal mines, iron and steel plants, and ports."
Since 2019, Huawei has explored intelligent transformation with multiple partners in Shanxi's coal industry, resulting in many intelligent coal mining solutions that have delivered positive results in unmanned, intelligent, clean, and low-carbon operations.
These previous projects inspire confidence in the Intelligent Mining Innovation Laboratory's future success in making breakthroughs in scientific research to resolve industry pain points, including high-risk production, poor work conditions, and difficult-to-manage mining equipment.
The coal industry's main goal for digital transformation is to improve safety and efficiency. Work conditions in mining pits can be extreme and monitoring produces massive amounts of data that needs to reach the surface in real-time. This results in very high uplink traffic, but very low downlink traffic.
To address these factors, Huawei has worked with its industry partners to develop compact wireless base stations that are resistant to dampness, dust, and explosions, and support a 3:1 uplink/downlink bandwidth ratio. Through networking optimisation and innovation, the precision of remote equipment controls in pits can be increased from 99.9% to 99.99%.
Huawei plans to use the Intelligent Mining Innovation Laboratory as a place to continue innovating with partners and making break-throughs in technologies that can be used in mining pits, including self-cleaning cameras, low-frequency wireless transmission, and risk prediction technologies. These will support robot utilisation in key scenarios and unmanned operations in select areas. This lab ultimately aims to help Shanxi's mines reduce staffing in fully mechanised and intelligent mining scenarios by 60% and the number of workers going down to mining pits each shift by 10% to 20%.
These goals are in line with a recent call from the Chinese government to put 'people and life first'. The laboratory's breakthroughs in scientific research will support "safety and prosperity enabled by scientific and technological means" and ensure "three no's and one reduction" within mining pits (i.e., no accidents, no manned shifts, no manned patrols, and staffing reduction). In turn, this will allow the provincial government to use science and technology to manage coal mine production and safety.
The opening of this laboratory also marks another step Huawei has taken to delve deep into industrial production and decision-making systems and better understand the digital transformation needs of key industrial business scenarios. Part of this initiative includes Huawei's internal 'Coal Mine Corps', established in January 2021, which will combine industry-specific basic research, product research, and market delivery to shorten related value chains and rapidly respond to market demands.
In addition to promoting the digital transformation of the global coal industry, Huawei has announced its intention to act as "a technology enabler", working with partners to create healthy industry and business ecosystems and helping its customers in the coal industry deliver more social value.
Read the article online at: https://www.worldcoal.com/coal/12022021/huawei-opens-intelligent-mining-innovation-laboratory-in-china/
You might also like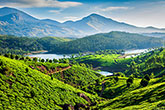 In a push towards eco-friendly coal transportation, Coal India Limited (CIL) has planned a capital investment in 61 first mile connectivity (FMC) projects.