The latest coal news
Warrior Met Coal, Inc. has recently announced its results for 1Q21.
Edenville Energy Plc has announced a number of developments.
---
Peabody's Board of Directors have announced the appointment of James Grech to the position of President and CEO effective 1 June 2021.
---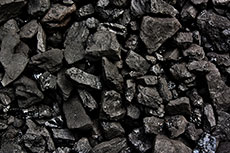 Stanmore Coal has announced its March 2021 quarterly report.
Peabody Energy will reopen its Metropolitan metallurgical coal mine in New South Wales, Australia, in May after it was closed in early January because export orders dried up, Argus Media has reported.
The U.S. Department of Energy has awarded US$19 million for 13 projects to support the production of rare earth elements and critical minerals vital to the manufacturing of batteries, magnets, and other components important to the clean energy economy.
---
06 May 2021 - 18 May 2021
07 Jun 2021 - 09 Jun 2021
22 Jun 2021 - 24 Jun 2021
---