The latest coal news
President Trump has proposed a US$129 FY 2018 budget for the US Office of Surface Mining Reclamation and Enforcement.
High quality coal means the company are hoping for a US$10 profit per ton.
---
Innovative sorbent enhancement additive (SEA)TM technology from the Energy & Environmental Research Center Foundation ensures maximum and cost-efficient mercury capture.
---
---
Upcoming coal events
13 Jun 2017 - 15 Jun 2017
United States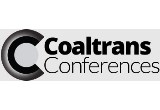 20 Jun 2017 - 21 Jun 2017
Singapore
29 Aug 2017 - 31 Aug 2017
Australia