---
Indonesian coal exports rose sharply in December 2020, with shipments to China reaching an all-time high, Argus Media has reported. The increase took overall shipments for the last year to 407 million t, slightly higher than a government-set target for the year of 400 million t, although exports for the whole of 2020 fell on the year for the first time since 2015.
Indonesia, the world's largest thermal coal exporter, shipped about 41 million t in December, up by 3.38 million t on the year and the highest since October 2019, customs data show.
Indonesian coal production also exceeded the government's 550 million t target for 2020, with output at approximately 563 million t. But this was down from 616.2 million t in 2019, when domestic consumption totalled 138 million t, energy ministry data show. Total coal exports reached 459.1 million t in 2019, customs data show.
Stronger-than-expected output in 2020 and a y/y drop in exports and local consumption may have boosted inventories across the country. But domestic demand is expected to rebound in 2021, which, coupled with steady Chinese demand for Indonesian coal, could help tighten the fundamental balance.
A colder-than-normal winter in China, along with strong economic and industrial activity and tight domestic supply, resulted in strong demand for Indonesian coal late in 2020. Indonesia has also benefitted from an informal Chinese ban on imports of Australian coal.
Strong Chinese demand triggered a sharp increase in Indonesian coal prices through December, with GAR 4200 kcal/kg (NAR 3800 kcal/kg) prices rising from US$31.63/t fob Kalimantan in late November to US$44.90/t at the end of December, Argus assessments show. The price was last assessed at US$46.54/t fob Kalimantan on 29 January 2021 after hitting a near-3-year high of US$49.89/t on 22 January 2021.
Record exports to China
Shipments to China, the biggest importer of Indonesian coal, stood at 17.55 million t in December. This was up by 7.26 million t on the year and likely an all-time high.
China's imports of all types of coal for December rose on the year from a low base in December 2019, when import restrictions imposed towards the end of 2019 weighed on receipts. However, for the whole of 2020, Indonesian exports to China dropped by around 20 million t from the previous year to 127.4 million t.
The surge in Chinese demand for Indonesian coal amid a ban on imports from Australia pared availability for other markets, which is a trend that may come to characterise 2021 if the ban is upheld long term. Combined exports to Japan, South Korea, Taiwan, India and south east Asia fell by a total of 3.8 million t on the year.
Indonesian exports to India fell by around 1.4 million t on the year to 9.13 million t in December, with the decline possibly due to increasingly competitive prices for Australian coal as suppliers sought alternative markets because of the ban in China. Shipments to India, the second-biggest importer of Indonesian coal, were also pressured by high domestic inventories at utilities and state-controlled producer Coal India.
Indonesian shipments to South Korea, where the use of coal-fired power plants is again being limited for the peak winter season, fell by 1 million t on the year to 1.78 million t in December.
Shipments to south east Asia also eased in December, although overall exports in 2020 rose to new highs. Exports to the region grew by 3.7 million t last year to 93.2 million t, despite declining by 850 000 t to 6.6 million t in December. The increase in supplies to south east Asia was mainly led by Vietnam, which helped to offset weaker demand from Indonesia's other key markets last year.
Read the article online at: https://www.worldcoal.com/coal/04022021/argus-media-indonesia-coal-exports-rise-in-december/
You might also like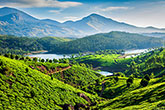 In a push towards eco-friendly coal transportation, Coal India Limited (CIL) has planned a capital investment in 61 first mile connectivity (FMC) projects.