---
Over the past 10 years, the Australian coal mining industry has seen its fair share of changes and challenges. Many of these were brought about by the 2011 - 2012 coal price slump, some due to safety and more recently environmental concerns, while others were driven by advancing technology. This article will look at the coal handling plants, and in particular screens and the challenges faced during this period.
Before 2010, most Australian wash plants and ore handling facilities were housed in large multi-story buildings with ample room between floors. They were equipped with large crane bays with generous overhead space that provided easy access for equipment maintenance and change outs. These plants were an operators and service technician's dream – populated with small, reliable and robust vibratory screens.
Most were Low Head-style screens fed by static sieve bends. The majority were 2.4 m wide or less, and rarely exceeded 3 m. Plant operators ran modules of multiple screens covering each application and had the ability to shut off sections when individual pieces of equipment required maintenance. This allowed operators to avoid costly downtime associated with full plant shutdowns. Modules could comprise up to 10 screens, producing around 800 tph of washed coal. Plant operators kept spare screens onsite, replacing complete units rather than changing out worn screen components in-situ.
Especially from 2010 - 2011, the emphasis of operators was on production and getting large volumes of coking coal to port. Maintenance days were part of a yearly plan and major shutdowns were set to coincide with periods when it was not possible to supply of coal from the mines – for example, during longwall relocation.
Times were good for all involved in the industry, with both mining companies and suppliers enjoying good profitability and support from local manufactures.
Impacts of the price crunch
When the price of coal started its rapid downward slide from 2011 - 2012, the effect was profound. Many mine and processing plant operators were forced to lay off staff, the services of third-party suppliers were no longer in high demand at sites and equipment purchases/changeouts were put on hold. Repairs and maintenance work became largely unplanned and was only done when equipment failed. Many tasks previously undertaken in-house were pushed onto equipment manufacturers as site operators no longer had the knowhow or staff to perform them.
Plants started to operate under a lean stock-holding philosophy and suppliers were forced to carry more critical stock to compensate. With a severe reduction in capital expenditure, the equipment market became more and more competitive. As plant operators focused on the lowest possible price as their primary selection criterion for procurement of equipment, other characteristics such as robustness and build quality took a back seat. As a result, 'low cost country' sourcing of components became the new normal for equipment suppliers, who were struggling to meet the reduced equipment pricing demanded by the market.
Whilst supporting local manufacture was a principled motive, few operations could refuse the lower prices occasioned by the more competitive alternatives. Many new suppliers emerged with this opportunity and local manufacturers dwindled or turned to other industries for survival. Engineering houses tasked with designing new plants started to look at ways to shred capital outlays and smarter ways to generate higher plant throughputs. Reducing real estate and construction costs were a major focus and resulted in significant reductions in plant footprint per ton produced.
Larger equipment sizes were selected to process as much as multiple smaller units before. Typically, these newer plants have two or three modules, each washing up to 1200 tph of coal. Maintenance accessibility suffered as a result with these plants designed to maximise space utilisation and minimise redundancy.
This article was originally published in the July/August issue of World Coal. View the full issue here and register to receive your FREE trial of the magazine here.
Read the article online at: https://www.worldcoal.com/special-reports/29072020/coal-prep-plants-spotlighted/
You might also like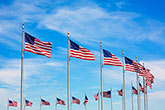 According to a recent release from the EIA, US coal-related CO2 emissions decreased by 68 million t in 2022, while overall US energy-related CO2 emissions increased slightly.