---
According to latest research by Fact.MR, mining machinery is set to witness elevated growth during 2021 – 2031. In mining, increased usage of electric and diesel machinery in both underground and surface mining applications, along with increasing demand for raw materials from manufacturing industries, are set to drive demand in positive side of the graph.
Mining machinery market overview
The mining equipment demand is dominantly dependent on the mining activities and government emission guidelines. Most of mining industries have been facing major encounters in underground mining rather than surface mining activities based on location access and associated risk.
Moreover, growing demand for excavators in the oil and gas and construction industries are predicted to contribute significant growth in surface mining machineries. These machineries have also witnessed growing demand due to increased application of compact excavators.
Furthermore, product development and research and development (R&D) operations are prospered by leading manufacturers in autonomous and electric mining machinery for underground mining applications. Thus, underground mining is projected to drive overall market potential during long run forecast period.
COVID-19 impact on mining machinery market
The COVID-19 pandemic had massive effect on global supply chains and therefore mining industries are facing significant impact during the historic timeframe. The mining industries are largely depended over supply chain of machines and machinery components suppliers along with raw material procurements to end use industries across the world. Like other industries mining industry also affected negatively based on the disrupted supply chains.
In 4Q20, mining and other industries restarted their activities which increased raw material extraction and transportation which is boosting mining machinery market demand.
What are demand drivers for mining machinery?
According to mining experts in most of underground mining, electric machineries are replacing diesel machineries for surface mining applications which is impacting the growth positively. Other mining machineries such as hydraulic excavators, mining dozers will be electrified during the forecast period and adding prominence in the global business.
Moreover, implementation of new technology such as Internet of Things and automation which helps to reduce mining activities operation time and labour cost. This in turn predicted to increase demand for advanced mining equipment and provide effective growth opportunity during long term forecast period.
In mining, multitasking machineries like mining trucks are getting more prominence for use cases as compare to other machineries. Mining trucks are the largest machineries occupying maximum share in both underground and surface mining applications. These mining trucks are used to perform multiple operations like minerals digging, dirt moving, coal, and metals harvesting, also add significant pace to overall potential of market.
Latin America mining machinery market overview
Latin America has showcased increment in their mining activities and proliferated their overall mining output during historic time frame. This has credited significant investment opportunities in mining sector. Countries like Peru and Chile have numerous gold and copper mines which escalate their dependency over mining machineries to harvest minerals. This has significantly donated soaring potential for global metal exploration. Furthermore, encouraging mining policies for investors, mainly in Chile, Peru, and Colombia are helping regional growth along with more exploration opportunities, hence is igniting demand for surface mining machinery in Latin America.
Asia Pacific mining machinery market overview
Asia Pacific region has accounted largest mining machinery share in 2020 and constantly portraying similar trends. In this region, due to high availability of abundant raw material and economical product pricing, mining business dominated maximised growing potential over other regions.
According to World Coal Association, India, China, US, Australia, and Indonesia are the largest coal producers in the world which significantly portrays consumption potential for mining machineries. Coal demand would positively support the mining equipment business growth and develop more investments opportunities during long run forecast period.
Most of manufactures are showing interest in positioning more machinery manufacturing industries in these regions which will caster global penetration potential. Moreover, these regions convey upper hand low labour cost, land and less production expenses and further helps in proliferating the business globally.
Read the article online at: https://www.worldcoal.com/special-reports/25052021/factmr-mining-market-to-see-growth-during-2031/
You might also like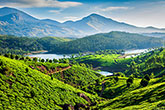 In a push towards eco-friendly coal transportation, Coal India Limited (CIL) has planned a capital investment in 61 first mile connectivity (FMC) projects.