---
In the field
The company has had many client successes over its century-long history, but one particularly close tie has been with Hecla Mining. The two companies came together to solve a specific problem for Hecla's Greens Creek Mine on Admiralty Island in southeast Alaska. One of the largest primary silver mines in the world, the operation had the same obstacle that many coal mines globally share: the need for a product that would be safe, effective and offer the needed technical support.
Greens Creek, which is 100% owned by Hecla, produced 9.9 million oz of silver and 56 625 oz of gold in 2019 and is projected to range between 8.9 – 9.3 million oz of silver in 2020. The underground mine produces, on average, a little over 2300 tpd of ore cut and fill method and longhole stoping method.

Figure 1. Opposing wing style HPM Door with added safety stripes and added stanchions that are used to protect doors from vehicle collisions and damaging doors. Installed in a Chilean mine.
According to the companies, their partnership began when owned by Kennecott prior to 2004 and has gone on with much progress ever since. Greens Creek had managed its door systems via a third-party contractor, but transitioned to using AMD's in-house service and support capabilities. Additionally, mine management notes that the doors that it had been using were not as solid as the AMD units they were in-stalling.
"We brought them in because we liked the design, the workman-ship and we were seeing higher pressures as we got deeper [in mining depth]," said Carl Ferlauto, Senior Project Manager at Greens Creek.
He went on to note that a major change to the new ventilation system with two new 500 HP fans in 2019 resulted in materially increased pressures at the mine doors. The AMD system, conversely, allowed for an easier response to the higher pressure, and the overall construction of the doors handled the changes easily.
"We liked the angled version [of the AMD design]," Ferlauto added. "It allowed us to fit existing workings and have better clearance for our haul trucks without having to excavate further. In addition, they operated better in the higher pressures."
Hecla also confirms their mine, like many others, had past collision avoidance issues, and as such recorded incidents with vehicles hitting and damaging the underground doors.
AMD then engineered a customised collision avoidance system for the operation with warning lights and audible alarms to assist drivers in getting through high pressure doors safely.
The installed system was comprised of four rib-mounted sensors, one on each rib, on both sides of the approach to the mine door; each light curtain was mounted a predetermined distance from the door, far enough to provide an effective warning to the driver if the vehicle would stray from centre.
Hecla reports that once in place, the system immediately increased safety and reduced needed repairs, delays and downtime.
"The system prevents door closure on mobile equipment and helps provide clear signals to the operators regarding the status of the doors," Ferlauto said. "It also helps train our personnel to wait until the door is fully available before proceeding forward," adding that it had an element of 'training' that went with it.
The mining operator said the system helped with other issues at Greens Creek, including doors that opened too slowly – an obstacle that can become not only time-intensive and production-detrimental for workers, but also affect ventilation and safety.
"Competitive doors were opening in 45 secs. – too long," AMD Engineer, Bob Chorman, commented, adding that he listened to the miner's needs and upgraded them to a new hydraulic power unit to operate doors in just 10 secs.
"This allowed vehicles to travel through doors uninterrupted or waiting until open," he said.
While the systems are in a trial period at two mines, it likely will be kept in place in at least two locations that are 'key traffic areas' that affect production and the mine's overall safety future.

Figure 2. Company technical support team member working with mine contractor for final electrical adjustments to an automated two door airlock PLC Control Cabinet.
AMD helped with new mine door automation systems for the mine for opening and closing doors, a product Hecla continues to buy to this day. "AMD reviews their mine-specific needs and builds the controls in-house, then completes a thorough testing of the system and completes all wiring schematics and installation instruction," Chorman said.
Ferlauto, which selected custom-sized bifold man doors as well, reported back to AMD that the doors installed sealed better in the high-pressure bulkheads than the competitors' doors that had been in place at the mine. Even with rather high pressures, AMD said the doors are relatively easy to open since the pressure against one door panel is can-celled out by the opposing door panel.
"American Mine Door has been very good at directly supporting their mine remotely," Chorman reports of Hecla's feedback. "In this day and age of COVID-19, having competent remote support by the OEM is a strong asset."
Conclusion
AMD was at the service of its client from beginning to end, from design to framing, installation of accessory items, PLC control wiring and the final adjustments to the entire unit. Chorman reports the installation was successful overall, and the client continues to look to the company for advice on technical issues with the mine's ventilation challenges.
Ferlauto concurred: "AMD not only provided really good support, but regularly engages with us about ideas that we can bring to bear […] we are trading engineering ideas all the time. Their people are good at engaging with us to help with the mine and future of the mine, not just to sell products."
He confirmed that, since placement, the mine has realised de-creased travel times for haul truck fleets going through air door sets, which definitely impacts production to the positive. Additionally, the mine has seen a decrease in downtime due to collisions and problems passing through the air door sets.
"To a large extent, AMD support is almost like a specialised function […] .an outsourced side of our business. They are a very good resource," Ferlauto said.
So, no matter the commodity, the company is happy to say that it has the longevity and durability in its products that mines need.
Part one of this article is available to read here.
Read the article online at: https://www.worldcoal.com/special-reports/16092020/safety-first/
You might also like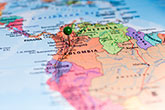 Benjamin Hill has entered into a nonbinding letter of intent with Aion to acquire interest in a Colombia coal project.