Kpler: Chinese metallurgical coal imports in freefall over disputes with Australia
Published by Jessica Casey, Editor
World Coal,
---
According to new research from Kpler, China have pursued increasingly aggressive import restrictions for Australian metallurgical coal tonnage. In January alone, Australian coking coal arrivals finished at just 0.1 million t, well under year earlier volumes near 3.9 million t. The move to restrict Australian tonnage is having a predictably negative impact on overall Chinese imports of metallurgical coal, which ended January at just 0.88 million t, 3.56 million t lower against year earlier levels.
Chinese import restrictions introduce a degree of uncertainty that is making life difficult for domestic steel mills. In 2020, Australia accounted for 60% of all seaborne metallurgical departures worldwide. On the year, Chinese imports of seaborne metallurgical coal volumes accounted for 15% of the global total, of which nearly 85% was sourced from Australia. As a result, China is struggling to secure alternative sources of production. The US (14% global market share) is the obvious alternative given the country holds the second highest market share for seaborne metallurgical departures and China has shown a proclivity for US commodities in any form over the past nine months. In January, US sourced arrivals finished at 0.45 million t, the highest levels since mid-2018.
Russia and Canada are also solid supply alternatives for metallurgical tonnage, both of which contributed a combined 51 million t to the overall market in 2020. The two countries have traditionally provided significant tonnage into South Korea, Japan and India. Given Australia's market dominance in the space, it will be difficult for China to completely move away from sourcing metallurgical cargoes from the state in the short-term and supply deficiency could be a persistent problem. Over the medium- to longer-run, it is feasible that Chinese producers manage to completely shift away from Australian metallurgical coal.
Chinese thermal coal imports accelerate amid surging prices and an easing in import restrictions. In December, amid the issuance of a 20 million t import quota, arrivals finished the month at 20.5 million t, up by more than 9 million t against the 4-month rolling average.
Chinese thermal coal imports exploded in December following the issuance of new import quota's on 27 November 2020. The NDRC upheld import restrictions for much of 2020 after domestic spot thermal prices bottomed out below ¥475/t, the lower bound of a price band meant to ensure support for domestic producers. These import restrictions had a seemingly positive impact on domestic output, which managed growth of 3% y/y in August, recovering off a rare decline in output a month earlier.
Thermal imports continued to impress into January. Offtakes ended the month at 22 million t, marking a gain of some 3.4 million t against year earlier levels. February is also off to a good start with the rate of daily offtakes exceeding that of January. Given import restrictions on Australian thermal coal, China has leaned heavily on Indonesian production. In December, arrivals finished at a record-high 17 million t and this trade flow pushed to new highs again in January with offtakes managing nearly 19 million t. Russia also stepped into the seaborne side of the trade, providing 2.1 million t, marking the highest level on record.
Coal inventories at the ports of Qinghuangdao and Guangzhou have held largely steady since August, with small fluctuations around the 8 million t level. Nonetheless, several large Chinese thermal power plants have foregone reporting of coal inventories since early-July, a sign that stocks are likely quite tight.
Questions continue to circulate around deviations between physical import volumes and official customs reporting. In December, the General Administration of Customs reported 39 million t in thermal import volumes. While this total includes land-based imports, it remains that officially declared December arrivals were likely over-reported in a range between 13 and 17 million t. The reasoning for this deviation from Kpler flows is hard to pinpoint. It could have been the result of simple errors in customs reporting or timing differences against physical movements, albeit this fails to account for the magnitude of said deviation. It is also possible that the report was an attempt to weigh on skyrocketing domestic thermal prices, which surged by nearly 40% between early December and late-January. Prices have come off the highs, but remain well above historical levels.
Read the article online at: https://www.worldcoal.com/special-reports/10022021/kpler-chinese-metallurgical-coal-imports-in-freefall-over-disputes-with-australia/
You might also like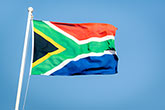 Black Royalty Minerals Koornfontein has signed Bettercoal's letter of commitment.