---
Franna®, a global leader in the design and manufacture of pick and carry cranes, has unveiled the Franna Minemaster range, a series of pick and carry cranes with lift capacities ranging from 15 – 40 t that come fully equipped and ready to work in mining applications.
The Franna Minemaster range has been specifically designed to meet the vigorous safety requirements and complex operating environment of the modern day mine site. Each individual crane can be customised to meet local requirements, with an extensive list of mine spec options available for customers to choose from.
Danny Black, General Manager at Franna, explained: "Franna has been supplying the global mining industry with robust lifting solutions for over 40 years, working alongside a number of leading contractors such as Rio Tinto, BHP and Glencore.
"In line with our growing export sales, we have developed this range to meet the needs of the markets and industries we serve. Whilst mining has always been at the forefront of the Franna business, many of our international customers are not fully aware of the numerous mine specs that we can offer. As well as helping to educate the marketplace, our Franna Minemaster range provides mining contractors with heavy duty lifting solutions that are tailored to their needs and do not compromise on safety or performance."
Franna Minemaster offers the following benefits:
Reduces initial setup costs.
High utilisation and lower cost per tonne.
Safety with no compromise on performance.
Proven and trusted by industry.
Suitable for opencast and underground mining.
Franna cranes have a proven ability of operating safely on the challenging terrains that are commonly associated with mining (for example, poor underfoot conditions). The robust design and superior operating benefits allow them to thrive in both opencast and underground mining conditions.
James Hoyt, Director at PT Berlian Cranserco Indonesia added: "Indonesian mining companies have been using Franna cranes in coal and hard rock mines to support underground, opencast, workshop, port and blasting operations for many years. Frannas are the most utilised support equipment assets on the mine site.
"The Franna product line is sold and supported internationally through an extensive dealer network, ensuring that customers receive specialised aftermarket support on a local basis. Franna cranes working in the Indonesian mining industry are supported by Cranserco with parts, service, training, technical support and sales."
Franna cranes require no outriggers, which allows the operator to set up and start working almost immediately. The compact footprint and unique design of each machine provides unrivalled access to tunnels and other areas of limited space on the mine site.
Read the article online at: https://www.worldcoal.com/product-news/27102021/franna-releases-new-crane-series/
You might also like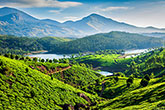 In a push towards eco-friendly coal transportation, Coal India Limited (CIL) has planned a capital investment in 61 first mile connectivity (FMC) projects.