---
Derbyshire-based engineering firm the Greenbank Group has completed a major contract in India, delivering technology designed to make coal-fired power stations cleaner and greener.
Greenbank's Terotech division has now delivered its third auto-controlled pulverised fuel balancing system to a new facility in Ghatampur, India.
The closed-loop control system represents a world first for fuel balancing. Under different loads, coal-fired electricity generating units face an imbalance of the air-to-fuel mixture at the burners located on the boiler. The auto control units address this imbalance of fuel at each and every load, continually monitoring the system and making fine adjustments when needed to optimise fuel flow to the burner.
Greenbank Managing Director, Charles Conroy, said: "While we are supporting many companies to switch to alternative fuels, in many parts of the world coal will remain a key source of power for many years to come.
"Our technology has been developed to help modern coal-fired power station such as Ghatampur to operate more efficiently whilst reducing harmful emissions."
Ghatampur thermal power plant is a new, 1980 MW super-critical coal-fired power station comprising three 660 MW coal-fired generating units and located in the Kanpur district of Uttar Pradesh.
The auto-control units deploy Greenbank's in-house technology, including the PFMS coal flow monitoring devices, CoalFlo PF balancing dampers and a central control system incorporating a DDU damper drive unit which communicates with the equipment and the plant's distributed control system to optimise fuel flow and combustion.
The benefits include maximum generation using minimum fuel, lower NOX greenhouse emissions, a reduction in unburned carbon-in-ash, combustion flame stability alleviating third-party fuel support and reducing carbon monoxide. It also helps to keep maintenance costs to a minimum by reduced slagging and fouling.
Greenbank's technology also provides the plant with a better response to combustion issues created by flexible loading and helps produce a quicker response time to ramp up or down the load-line.
Conroy added: "Fulfilling this latest order to India helps to enhance our global reputation for delivering engineering excellence in the power generation industry as it faces a period of unprecedented change that's seeing even greater emphasis on efficiency and environmental protection."
Read the article online at: https://www.worldcoal.com/power/19112020/greenbank-group-completes-contract-in-india/
You might also like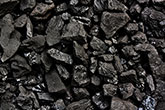 According to a recent release from Rystad Energy, global coal-fired power generation is on track to peak in 2023, as new sources of renewable and low-carbon energy expand rapidly.