---
At MINExpo, GE Mining unveiled the Digital Mine, a suite of technologies that can improve performance, reliability, safety and operations. Intelligent, real-time monitoring across the mine, allows operators to make data-driven decisions.
Powered by GE's Predix™, the Digital Mine delivers interconnected technology needed to achieve breakthrough levels of efficiency and maximum performance. It combines machine sensors, connectivity, data capture, visualisation and analytics to support management of an asset's lifecycle.
"Mining, as an industry, faces strong headwinds and must drive productivity and improve operational savings. Digital Mine, through advanced sensor technology and analytics, seizes the industry's untapped data to help make a difference," said Scott Phillips, Vice President and CEO of GE Mining. "As we're doing successfully for the rail industry, we're using our Industrial Internet mindset to actively monitor and diagnose equipment and operations to improve assets, maximise efforts, boost fuel efficiency and lower costs."
GE's suite of condition-monitoring capabilities collects information to inform mine operators of machine health. It also detects impending failures before they occur. Data collected from disparate systems enables the linking of insights across machines and processes, which can lead to better predictivity and decreased likelihood of accidents – all while increasing productivity.
In addition to software, GE Mining provides customised solutions.
"Our efforts span the globe, and we will continue to develop world-class mining equipment that employs GE's advanced systems and technologies," said Rod Schrader, CEO of Komatsu America.
As the first services agreement between the companies, Komatsu and GE are teaming up to create services shops in Australia to provide the highest-quality repair capabilities on GE blowers, alternators and wheel motors.
For key sessions on GE Mining insights and capabilities, visit the following:
How Big Data is Driving Efficiency and Productivity on Mining Truck Haulage Systems - Speaker(s): William Halli, executive product manager, GE Mining; and Doug Vroman, product service manager, GE Mining.
Tuesday, 8 – 10, North Building Upper Concourse, Room #N257
How the Industrial Internet Will Drive an Increasingly Efficient Mining Operations - Speaker(s): Rahul Shaw, general manager, digital mine and mining solutions, GE Mining; and Ken Scholey, global product manager, process optimisation, GE Mining.
Tuesday, 10:15 – 12:15, North Building Upper Concourse, Room #N253
A New Approach to Underground Mine Dewatering - Speaker: Terry Small, global product manager, GE Mining
Wednesday, 10:15 – 12:15 , North Building Upper Concourse, Room #N255
Read the article online at: https://www.worldcoal.com/mining/30092016/ge-mining-launches-digital-mine/
You might also like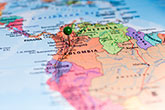 Benjamin Hill has entered into a nonbinding letter of intent with Aion to acquire interest in a Colombia coal project.