RST advances technology for treatment of mine and power plant tailings dams
Published by Jessica Casey, Editor
World Coal,
---
Responding to challenges involved in meeting environmental obligations for tailings storage, global industry leader in fine particle management, Reynolds Soil Technologies (RST), has developed a range of services to treat and rehabilitate tailings dams.
RST's advanced crusting agents are being used by mine operations and power plants to control dust when the surface moisture in tailings dams is evaporated or recycled, with fine particles from the remaining dry waste becoming airborne if untreated.
Hydroseeding and hydromulching technologies developed by RST are also being utilised for the long-term rehabilitation of tailings dams to support revegetation of the land that is no longer in use.
With environmental requirements becoming more rigorous, companies responsible for the management of tailings dams are looking to RST for practical and affordable solutions that meet high standards and minimise the use of excessive water.
RST Operations and Technical Director, David Handel, said his team provided short and long-term solutions to assist major mines and power plants reduce the risk and meet environmental obligations for dust control on some very large tailings dams both here in Australia and overseas.
He said there currently is no cost alternative to crusting for the suppression of dust, other than revegetation, which was the long-term goal for companies managing tailings dams.
"But these tailings storage facilities need to get to that point. There is water recovery and evaporation processes then compaction, and the dry tails that are left behind require tailored dust control," Handel said.
"When a company is ready to rehabilitate the tailings, it can involve laying a capping liner to seal it off before applying topsoil to revegetate. We can treat a full tailings dam and seal in the fines by putting a clay capping over the whole surface.
"We have developed a very cost-effective product named COMPAC which is added to the application water used to compact the clay capping which reduces the materials rate of permeability (K Factor), by one to two levels of magnitude which means that a significantly thinner clay capping design can be used which offers our clients enormous savings through the large reduction in imported clay material."
RST products are more widely used as part of an operation's care and maintenance programme to bind dry waste material on tailings dams with a strong crust durable enough to suppress dust for up to 12 – 18 months, allowing site operators to meet environmental obligations in the short term.
When recommending a suitable product for use on a specific site, RST assesses the waste material contained in tailings dams and the environmental elements to which the tailings fines are exposed.
RT5 Superskin is applied at ultra-low dosage rates to control fugitive dust on tailings dams for long periods of time by sealing surfaces with a veneer coat while bonding the materials under the outer crusts. The film-forming properties of its blended heavy viscous 'aggregating and binding polymers' form a strong, durable and flexible crust that eliminates dust lift-off with a single application that will not leach away, even if it rains directly after application before a crust has fully formed.
RST's highly elastic film forming polymer technology, Total Ground Control, is a wind-resistant binding and crusting product that works on all types of fines material. It is applied to tailings waste with a spray system designed to penetrate about 10 ml into the ground and is insoluble when dried for long lasting dust control.
Micro cross-linked polymer additive Guardian Dust Binder maximises water penetration by improving the water properties for open source emission ground sealing. Guardian Dust Binder is a universal dust suppressant that binds all fine particles together to significantly reduce dust, erosion and sediment. Guardian has a unique property in that if surface cracking does occur through material shrinkage, the product can 'self-repair' after rain events.
For revegetation processes of tailings dams, RST's Hydromulch Tackifier is used to bind seed and mulch to the soil substrate, assisting in the soil aggregating and moisture holding process for the new vegetation to penetrate the soil structure with their root systems.
Seed Stay & Grow promotes faster seed growth by allowing water to penetrate and soil to breathe while forming a soil crust that binds seeds to the ground and minimises dust and erosion until the seeds germinate and vegetation takes over.
RST's range of products are environmentally safe and can be applied using conventional water spraying equipment, including water trucks, aeroplanes, helicopters and irrigation systems. The company can also supply a complete range of product dosage, application and spray equipment, however before specialists decide which product is best suited for an operation, they evaluate if any existing spray system could be implemented in an ongoing maintenance programme.
Read the article online at: https://www.worldcoal.com/mining/12012021/rst-advances-technology-for-treatment-of-mine-and-power-plant-tailings-dams/
You might also like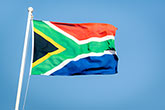 Black Royalty Minerals Koornfontein has signed Bettercoal's letter of commitment.