IEEFA: More financial institutions commit to coal divestment
Published by Will Owen, Editor
World Coal,
---
In its latest report, IEEFA has found that globally significant financial institutions (FIs) are committing to divesting away from coal at a quicker rate as climate change becomes a priority globally. It took almost six years for the first 100 institutions to adopt coal exclusion policies, but since then the number has doubled in just over three years.
Key takeaways:
Over 200 globally significant financial institutions have established coal exclusion policies, with divestment momentum away from coal accelerating in the last two years despite record profits being enjoyed by coal companies on the back of the energy crisis.
Europe leads the way with the highest number of financial institutions divesting from coal (114) and with more stringent exclusion policies compared to other regions.
Asia has shown a significant increase in divestment, jumping from only 10 financial institutions with coal exclusion policies between 2013 and April 2019 to 41 within the next three years , indicating divestment from coal is catching up fast among Asian banks.
Momentum is also building in the number of policy upgrades in the last two years, these strengthened coal exit policies reinforcing the message that there is no comeback for coal.
Christina Ng, IEEFA's debt markets leader for Asia Pacific, said:
"We see two prominent trends which are redefining capital markets. First, we see more financial institutions committing to investment policies that are moving away from fossil fuel projects. And second, we are seeing many of these institutions revising their policies and strengthening them as the market increases its knowledge of climate risk as a source of systemic risk to the global financial system. Institutions are getting tougher on what they will finance, and they have identified coal as a risky investment. They see climate risk as a financial risk.
"Interestingly, it's not the largest asset managers who are leading the way. It's more the medium- sized ones who recognise their duty to clients. This is a reflection that the market is learning and learning fast amid regulators getting tough on greenwashing. Collectively, the whole finance ecosystem is working together to find where the issues are."
European financial institutions are leading the way in coal divestment with stricter policies than those in other regions. Though FIs from Asia are also increasing rapidly, with 41 now having formal exit policies compared to only 10 between 2013 and April 2019. A total of 22 FIs in the emerging economies have also established coal divestment policies, including South Africa, Malaysia, China, Turkey, India, and the Philippines. Interestingly these countries are largely reliant on coal for electricity. The US, France, the UK, Japan, South Korea, Germany, Australia, and the Netherlands have the highest number of FIs with formal coal exit policies. Overall, there are 114 FIs in Europe, 53 in Asia-Pacific, 27 in North America, 6 in Africa, and 2 in South America.
More than half of the 87 banks on our list are United Nations Net Zero Banking Alliance (NZBA) members. Many of them upgraded their policies in 2022 after joining NZBA. Over the past two years, 47 banks have strengthened their coal exit policies, while 16 banks have announced their own coal exit plans for the first time. Notably, half of these new entrants are from Asia, indicating divestment momentum is catching up fast among Asian banks.
Insurance companies, who act as risk managers and underwriters for coal projects and are significant institutional investors themselves, are also fast shunning coal. A total of 51 globally significant insurance and reinsurance companies have established a formal coal exit policy, and the number has more than doubled since IEEFA started reviewing global coal exclusion policies in 2019. One of the notable insurers, which announced its inaugural coal exit policy in 2022, is AIG.
Of the 36 asset managers and owners with formal coal divestment policies, managing assets worth over US$50 billion, half have implemented or improved their policies in the last two years. While several large global asset managers such as France's Caisse des Dépôts et Consignations, , the UK's Fidelity International, and Storebrand and Government Pension Fund Global in Norway have established formal coal exit policies, the three largest asset managers, Blackrock, State Street Global Advisors and Vanguard, managing assets worth US$20 trillion, have either formulated weak coal exit policies or have no policy at all.
The most comprehensive coal exit policies include restrictions across all financial services and products offered by the banks, ceasing all types of business relationships with coal companies, moving beyond just restrictions on individual projects to restrictions on any financial services for companies that have some exposure to coal. These restrictions relate to corporate finance, underwriting and investment as well as restrictions on wider coal activities such as coal gasification, super-critical coal power plants, and coal for rail and port infrastructure.
Ms Ng says the number of institutions making this commitment is likely to continue to grow and more will strengthen existing policies. In particular, FIs in emerging markets are introducing their own coal exit policies influenced by the strong momentum of coal divestments by globally significant FIs, and the rising risk of stranded fossil fuels assets accentuated by the consistent declining cost of clean energy generation.
Read the article online at: https://www.worldcoal.com/mining/04052023/ieefa-more-financial-institutions-commit-to-coal-divestment/
You might also like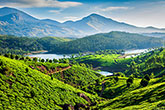 In a push towards eco-friendly coal transportation, Coal India Limited (CIL) has planned a capital investment in 61 first mile connectivity (FMC) projects.