---
Cokal Ltd has announced that its 60% owned subsidiary and owner of the BBM Project, PT Bumi Barito Mineral (BBM), has executed two binding agreements, a capital participation agreement and international coal marketing agreement, to fund the development of the BBM Project in Central Kalimantan, Indonesia, and its coal mining operations.
The binding capital participation agreement is for the provision of US$20 million in funding and has been entered into with International Commodity Trade Pte Ltd (ICT). ICT is a company incorporated in Singapore, whose main business is investment and trading in coal. The commitment to provide funding is binding, subject to drawdown upon execution of a corporate guarantee by Cokal and BBM. ICT has advised the company that funds are available for drawdown.
The binding international coal marketing agreement, also entered into with ICT, will enable BBM to market its coal to the international market and will also assist BBM in financing its coal stockpile at the River Jetty. In return, BBM agrees to provide international coal marketing rights to ICT for the marketing of BBM's coal for its overseas markets.
Cokal's Chairman, Domenic Martino, said: "This is a very exciting time for Cokal, with the funding of the project and additional working capital support placing the company in a tremendous position to commence mining and production at BBM. This funding fully funds the BBM Project and allows the company to progress into production and generate cashflows from BBM."
Upon entering into the agreements with ICT, BBM has given a notice of immediate termination to China Railway 21st Bureau Group International Engineering Co. Ltd (CR) and Beijing Fidick International Trade Co. Ltd in respect of a previous funding agreement. COVID-19 travel restrictions and security requirements for this previous funding have adversely affected the ability to drawdown on this debt finance, which has consequently caused BBM to delay the commencement of its coal production. There are no payments to be made by the company on termination of this agreement.
The ICT funding facility and coal marketing agreement provides an attractive and strategic funding solution for Cokal, transforming the company to a major international coal producer. Cokal has chosen to obtain the funding from ICT as it is available immediately and on similar terms to the previous funding agreement that was to be provided by CR and Beijing Fidick, which was negotiated at arms' length.
In addition to the previous funding sought by CR and Beijing Fidick, Cokal has over the past few years sought to fund the project through BMA and Domain International Holdings Ltd. The company has also canvassed financing options from banks, financing institutions and private investors. Cokal has been unable to conclude any of these other financing options. The funding from ICT is attractive and fair for Cokal shareholders, as it allows for the funding of the BBM project without dilution of ownership.
Read the article online at: https://www.worldcoal.com/exploration-and-development/21072021/cokal-executes-funding-agreement-for-bbm-coking-coal-project/
You might also like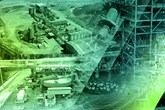 DRA Global has secured the contract for a major design package for Whitehaven Coal's Vickery Extension Project located in New South Wales, Australia.