---
Vostochnaya Mining Company (VGK) has launched a monitoring system for heavy vehicles transporting coal along the Solntsevsky Coal Times (Shakhtersk Coal Seaport) route. This system allows the work of heavy trucks to be controlled throughout the entire production chain - from the moment of mining to the shipment of coal in the port, as well as to motivate the specialists of heavy trucks to do their job efficiently and in compliance with traffic rules.
As part of the monitoring system, each vehicle delivering coal from the opencast mine is equipped with an onboard electronic recorder that records the route, time and speed of the vehicle. Upon completion of the work, the data from the recorder are sent to a single monitoring centre, which makes it possible to detect violations for non-compliance with the permissible values for exceeding the speed limit and deviating from the route. According to the regulations for the performance of work, the maximum permissible speed outside settlements is allowed in the range of 80 km/h.
"The installed on-board controllers allow detecting even minimal speeding up to 1 min.," said Ivan Podgornykh, Deputy Director for Production of the Solntsevsky Coal Mine. "The frequency is now 10 days. Thus, using the example of one of the contracting organisations, Service-Integrator Sakhalin, for the period from 10 - 20 July, the number of violations detected decreased three times compared to the same period in June. In addition, a fine is imposed on the driver for each speeding. If repeated violations are revealed, the contractual relationship with the driver is terminated."
Also, within the framework of monitoring, the employees of the VGK are monitoring the presence of a tenting system on each vehicle involved in transportation. This measure is necessary in order to prevent the ingress of cargo particles onto the road surface, which may entail the risk of an accident.
In the future, VGK is considering the possibility of introducing additional monitoring of the control of heavy vehicles in the territory of settlements, where the greatest attention to compliance with the speed limit is required. Now fixation and control over movement on these sections of roads is carried out using the traffic police camera database. But the company plans to develop and implement an additional module in the programme in order to improve driving culture and compliance with traffic rules for drivers of heavy vehicles.
Read the article online at: https://www.worldcoal.com/coal/27072020/vgk-introduces-monitoring-system-for-heavy-vehicles/
You might also like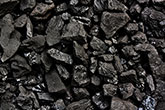 According to a recent release from Rystad Energy, global coal-fired power generation is on track to peak in 2023, as new sources of renewable and low-carbon energy expand rapidly.