---
Arch Resources, Inc. has reported a net loss of USUS$6 million, or USUS$0.40 per diluted share, in 1Q21, compared with a net loss of USUS$25.3 million, or USUS$1.67 per diluted share, in the prior-year period. Arch had adjusted earnings before interest, taxes, depreciation, depletion, amortisation, accretion on asset retirement obligations (ARO), and non-operating expenses (adjusted EBITDA) of USUS$30.9 million in 1Q21, which included a USUS$0.5 million non-cash mark-to-market loss associated with the company's coal-hedging activities. This compares to USUS$12.9 million of adjusted EBITDA in 1Q20, which included a USUS$0.7 million non-cash mark-to-market loss associated with the company's coal-hedging activities. Revenues totalled USUS$357.5 million for the 3 months ended 31 March 2021, vs USUS$405.2 million in the prior-year quarter.
In 1Q21, Arch significantly advanced its strategic priorities as the company:
Built on momentum at the world-class Leer South project, which remains on-track to commence longwall operations in 3Q21.
Maintained its consistent and well-established position as one of the US metallurgical industry's lowest cost producers.
Continued generating cash from its legacy thermal assets while driving forward with its accelerated reclamation plan.
Maintained its intense focus and exemplary performance across environmental, social and governance (ESG) metrics.
"The Arch team maintained its world-class execution in 1Q21, once again delivering operational excellence in the key areas of cost control, safety and environmental stewardship," said Paul A. Lang, Arch's CEO. "Notably, our performance improved steadily as the quarter progressed, in lockstep with the expanding availability of the COVID-19 vaccine and declining rates of infection at our operations. We expect to continue our positive operational and financial momentum in the second quarter, and to achieve a significant step-change in our overall performance in the third quarter with the start-up of the Leer South longwall. Coupled with our intensified focus on long-term reclamation activities at our legacy thermal mines, Arch is extremely well-positioned to complete our strategic transformation into a pure play metallurgical coal producer in an accelerated fashion."
Key ESG metrics
During 1Q21, Arch maintained its intense focus and exemplary performance across a wide range of ESG metrics. Arch's subsidiary operations achieved a lost-time incident rate of 0.58 per 200 000 employee-hours worked, which was nearly 40% better than Arch's industry-leading 2020 average. Arch also achieved a perfect score in both regulatory and water quality compliance. In addition, Arch reported continuing reductions in its Scope 1 and Scope 2 greenhouse gas (GHG) emissions, which have been reduced by 55% since 2013, due in large part to the company's strategic shift towards higher-value but lower-volume metallurgical products.
With its strategic shift towards metallurgical products – which are an essential input in the production of new steel – Arch has realigned its value proposition to reflect the global economy's intensifying focus on de-carbonisation. Arch believes that a significant amount of new steel will be required in a de-carbonising world, given steel's importance in urbanisation, infrastructure replacement and the construction of essential de-carbonisation tools such as mass transit systems, wind turbines and electric vehicles.
Leer South update
"The Leer South team continues to hit milestones, on time and on budget, as they prepare for the third quarter start-up of the longwall," said John T. Drexler, Arch's Chief Operating Officer. "I'm pleased to report that all 212 longwall shields are now on site, development of the first longwall panel is nearing completion, and work on the underground setup room for the longwall mining system is well under way. The entire operations and marketing team is energised and ready for the rapidly approaching start-up."
During 1Q21, Arch invested a total of US$60 million at Leer South and has now expended a total of US$342 million on the project net of the previously announced insurance recovery associated with the lost shields at Mountain Laurel. As previously indicated, Arch expects total capital spending on the project to come in at the high end of the original guidance range of US$360 million to US$390 million.
With the addition of Leer South, Arch expects to expand its High-Vol A metallurgical output by an incremental 3 million tpy; enhance its already advantageous position on the global cost curve; strengthen its coking coal profit margins across a wide range of market conditions; and cement its position as the leading supplier of High-Vol A coking coal globally.
Strategic plan for legacy thermal assets
During 1Q21, Arch made meaningful progress on its dual objectives of generating cash from its legacy thermal assets while driving forward with an accelerated reclamation plan at its Powder River Basin operations. The thermal segment achieved solid margins despite less-than-rateable volume levels, while expending little capital. Further, Arch completed work totalling US$8 million towards the reduction in Coal Creek's asset retirement obligation, and an additional US$2 million towards the reduction in Black Thunder's ARO.
"We are methodically harvesting value and cash from our legacy thermal assets, while working down our long-term closure obligations in a systematic and measured way," Lang added. "The team's objective is clear as we drive forward in completing the company's strategic transition towards steel and metallurgical coal markets, while remaining committed to our environmental stewardship across our operations."
As previously announced, Arch plans to discontinue production at the Coal Creek mine by the end of 2021, and to reduce the mine's total ARO by an estimated US$40 million, or approximately 80%, by mid-2022.
Operational update
"After overcoming virus-related challenges early in the quarter, our core metallurgical segment finished strong and turned in solid results in the first quarter," Drexler said. "Despite less-than-rateable production and shipping rates, we achieved coking coal costs of less than US$60/t and maintained our durable position as one of the US metallurgical coal industry's lowest cost operators. Once again, the Leer mine led the way, delivering costs in the US$40/t range, further underscoring the great potential of its companion mine, Leer South."
Arch expects the second quarter results of its legacy thermal portfolio to be generally comparable to the segment's first quarter performance, as projected increases in export volumes from the West Elk mine in Colorado are expected to be offset by weak domestic shipments due to still-inflated power plant stockpile levels and typical power demand softness in the spring months.
Looking ahead
"We remain sharply focused on executing on our clear and actionable strategy for long-term growth and value creation," Lang concluded. "Supported by an accelerated global recovery, the advancement of infrastructure-driven stimulus efforts, and the build-out of a new, low-carbon economy, steel demand remains robust and poised to continue its upward trajectory. With our low-cost metallurgical assets, premium High-Vol A product slate, industry-leading ESG performance, top-tier marketing and logistics expertise and best-in-class growth project, we believe Arch is well-positioned to drive long-term value creation for our shareholders."
Read the article online at: https://www.worldcoal.com/coal/27042021/arch-resources-reports-1q21-results/
You might also like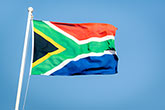 Black Royalty Minerals Koornfontein has signed Bettercoal's letter of commitment.