Argus Media: Australian coal producers unfazed by China threat
Published by Jessica Casey, Deputy Editor
World Coal,
---
Argus Media has reported that some Australian coal producers are downplaying the latest threat by Beijing to cease economic dialogue with Australia. This is partly because some Chinese authorities have taken increasingly drastic measures to avert looming coal shortages, which market participants interpret as a sign that a ban on Australian coal has backfired.
"The latest announcement by China that it will cease economic dialogue with Australia has no material impact on us, given that the ban on Australian coal has already been in existence for over a year," an Australian coal producer told Argus, referring to the announcement week commencing 3 May 2021 by China's main economic planning agency the NDRC that it will stop economic dialogue with Canberra indefinitely. The informal ban since April 2020 followed a growing diplomatic battle between Australia and China, including Canberra's call for an investigation into the origins of the COVID-19 pandemic.
"The main issue this year is more about the lack of supply rather than demand," the producer added. "Many Australian producers scaled back output in 2020 because of COVID-19 but we have underestimated how much demand has rebounded in 2021. We are still getting a steady stream of enquiries from India despite a fresh COVID-19 outbreak there. Demand from southeast Asia is also good because of our competitive pricing compared with alternative supply in Indonesia. Time is on our side."
Chinese measures
Some state-owned coal producers in Chinese coal-producing heartland Shaanxi have taken the unusual step of restricting sales at mine mouths to bolster available coal to meet shortages elsewhere, market participants told Argus.
Fob prices of NAR 5500 kcal/kg coal at south China's Guangzhou port have risen above ¥1000/t (US$155.50/t) over the weekend, according to Chinese market participants. This is significantly higher than the latest Argus assessment of this coal at ¥850/t fob Qinhuangdao port on 7 May, prior to the latest weekend, although coal at Guangzhou is usually more expensive because it is delivered from north China's Qinhuangdao.
But restricting sales at mine mouths may not effectively resolve the supply shortfall because the burden will simply be shifted to inland utilities in the absence of significantly greater domestic coal availability.
Available stocks at the six key coastal utilities of China can last for no longer than 20 days as of 8 May, market participants said, suggesting a potentially severe summer shortage when air-conditioning demand rises. Although stocks at the key coal transhipment port of Qinhuangdao were at 5.02 million t as of 9 May 2021, according to data from coal industry association the CCTD, which is above the central government's summer target of 5 million t, it was largely because some utilities scaled back restocking with rising spot prices.
Australia finds alternatives
The Australian NAR 5500 kcal/kg high-ash coal, which was mostly sold to China prior to the ban, was last assessed at US$55.22/t fob Newcastle on 7 May, a slight fall of US$00.22/t against the previous week. India has replaced China as a key consumer of this grade of Australian coal since the ban but a severe COVID-19 outbreak in India has failed to significantly dent prices.
While the impact of the latest outbreak in India has disrupted the economy and pushed many utilities to scale back on imports of lower calorific value coal on expectations of reduced power consumption, some Indian industrial consumers such as cement manufacturers continued to bid for Australian high-ash coal, offering limited support for prices.
Many southeast Asian consumers also resumed bidding for Australian seaborne material last week, encouraged by the lack of competition from Chinese importers. Some southeast Asian coal consumers were hesitant to bid for Australian product following market discussions that China could lift the Australian ban in June to alleviate domestic shortages, which could result in aggressive competition for cargoes. But the latest announcement from the NDRC indirectly benefited Australian coal by affirming Australia's position as a key supplier to non-Chinese markets, encouraging many international consumers to make bids.
Arbitrage distortions
Aggressive bids by Chinese consumers for non-Australian coal to avert looming summer shortages have created arbitrage distortions in the seaborne coal market. Indonesian GAR 4200 kcal/kg (NAR 3800 kcal/kg) coal was assessed at US$53.80/t fob Kalimantan on 7 May, while the GAR 5800 kcal/kg (NAR 5500 kcal/kg) was assessed at US$84.39/t fob Kalimantan on the same day.
Some sellers of Russian NAR 5500 kcal/kg were offering supramax cargoes at US$115/t cfr south China last week for June delivery after deals done at around US$110/t late last month, underscoring the leverage held by non-Australian suppliers against Chinese importers in the absence of Australian competition.
Read the article online at: https://www.worldcoal.com/coal/11052021/argus-media-australian-coal-producers-unfazed-by-china-threat/
You might also like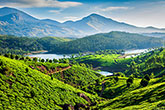 In a push towards eco-friendly coal transportation, Coal India Limited (CIL) has planned a capital investment in 61 first mile connectivity (FMC) projects.