---
Arch Resources, Inc. has reported a net loss of US$78.5 million, or US$5.17 per diluted share, in 4Q20, compared with a net loss of US$8.6 million, or US$0.57 per diluted share, in the prior-year period. The net loss included a US$45 million charge primarily related to the planned, accelerated closure of the Coal Creek mine in the Powder River Basin. Arch had adjusted earnings before interest, taxes, depreciation, depletion, amortisation, accretion on asset retirement obligations (ARO), and non-operating expenses (adjusted EBITDA) of US$4.1 million in 4Q20, which included a US$2 million non-cash mark-to-market loss associated with the company's coal-hedging activities. This compares to US$43.7 million of adjusted EBITDA recorded in 4Q19, which included a US$1.3 million non-cash mark-to-market loss associated with the company's coal-hedging activities. Revenues totalled US$360.6 million for the 3 months ended 31 December 2020, vs US$549.5 million in the prior-year quarter.
Despite the challenges created by the pandemic, Arch made significant progress on a number of strategic objectives during 2020. Highlights include:
Maintained excellent momentum at the Leer South project, which remains on budget and on track to commence longwall production in 3Q21.
Buttressed liquidity in support of the ongoing buildout of Leer South with three successful financing efforts.
Maintained its first-quartile coking coal cost structure despite market-driven volume reductions.
Streamlined the organisation via a voluntary separation programme that reduced corporate staffing by 25% and lowered projected annual overhead costs by US$10 million.
Drove further progress in the shift to metallurgical markets via the contribution of the Viper mine to Knight Hawk.
Initiated an accelerated final reclamation and closure plan in the Powder River Basin.
"I am incredibly proud of how the Arch team persevered to execute at such a high level in the face of prolonged market headwinds and an increase in COVID-19 rates that mirrored the nationwide surge," said Paul A. Lang, Arch's CEO and President. "Through our team's significant efforts, we have laid the foundation for robust value creation as the world recovers from the pandemic, the economic rebound continues, and the global transition to a low-carbon economy advances."
"As we move forward in 2021, we are continuing to prioritise the safety and health of employees, taking all recommended precautions to limit the spread of infection, and preparing for the wider availability of the vaccine," Lang added. "At the same time, we expect to benefit from an ongoing resurgence in global steel output, rapidly improving metallurgical market dynamics and – most significantly – the 3Q21 startup of the Leer South longwall mine."
Arch estimates that it incurred additional costs of US$6 million during 4Q20 – primarily at its underground metallurgical operations – due to virus-related quarantines and lost shifts in the latter part of the quarter, along with operational adjustments, intensive hygiene-driven protocols, and associated output and shipment level reductions.
Leadership on key ESG metrics
During 2020, Arch demonstrated operational excellence across a wide range of environmental, social and governance (ESG) metrics. Arch continued its industry leadership in safety, with a lost-time injury rate approximately three times better than its industry peers. The company also again set the industry standard among large integrated producers for environmental compliance, matching its best year ever in this critical area of performance. In addition, the company recorded only one water quality exceedance during 2020 – against 168 000 parameters tested across more than 650 measuring points – equating to a 99.999% compliance rate.
During the year, Arch's subsidiary operations also claimed two Sentinels of Safety awards, the nation's highest distinction for mine safety; the Department of Interior's Good Neighbor Award, the nation's highest honour for community outreach and engagement; the Milestone Safety Award, the state of West Virginia's top safety honour; and the Greenlands Award, the state of West Virginia's top reclamation honour. Leer and Leer South – the company's flagship operations – set the company standard by claiming three of these major awards.
"Although we long ago established Arch as the industry leader in sustainability and social responsibility, we remain sharply focused on driving still further improvements in our ESG-related performance, which we regard as pivotal for long-term success," Lang added.
Leer South update
During 4Q20, Arch maintained excellent momentum in the development of the Leer South longwall mine even as it navigated the impacts of the pandemic. During the quarter just ended, Arch invested a total of US$57 million at Leer South. Excluding capitalised interest, Arch expended a total of US$206 million on the project in 2020, and a total of US$306 million since the project's launch in early 2019.
"We are in the stretch run in the Leer South buildout, and the project team continues to do an exceptional job of managing capital spend-ing and staying on schedule for 3Q21 start-up of the longwall," said John T. Drexler, Arch's CEO. "Importantly, we remain comfortable with our original projection of a total capital spend of US$360 million to US$390 million to complete the project, although the impact of COVID-19-related shift losses and quarantining efforts on our capitalised development costs are now likely to push us towards the upper end of that range."
As previously noted, the total capital spend guidance for Leer South excludes approximately US$23.5 million associated with the replacement of the shields that were lost at Mountain Laurel and for which Arch received a comparable insurance recovery in 2020.
With the addition of Leer South, Arch expects to expand its High-Vol A metallurgical output by an incremental 3 million tpy; enhance its already advantageous position on the global cost curve; strengthen its coking coal profit margins across a wide range of market conditions; and cement its position as the leading supplier of High-Vol A coking coal globally.
Leer South has started to take delivery of the longwall equipment, and expects to have the full longwall system on site by the end of 1Q21. In 2Q21, the team will be tying in the mine's conveyance systems to the new preparation plant during a 30-day period in which development mining will pause but longwall setup and final mine reconfiguration will continue.
Strategic plan for legacy thermal assets
During 4Q20, Arch took another step in its ongoing transition to-wards steel and metallurgical markets by contributing its Viper thermal mine in Illinois to Knight Hawk Coal, which will operate the mine going forward. As part of the transaction, Arch's equity stake in Knight Hawk increased to 49.5% from 48%, and Knight Hawk assumed long-term undiscounted mine closure liabilities totalling US$21 million.
"We view the Viper transaction as a highly positive outcome in our ongoing efforts to identify and execute on strategic alternatives for our thermal assets," Lang said. "Significantly, Knight Hawk shares Arch's deep commitment to safety, environmental stewardship and social responsibility, and recognises and values the essential contributions of the Viper workforce in the mine's ongoing success."
The company is also pressing forward with its plans to reduce its operational footprint in the Powder River Basin, even as it explores strategic alternatives for those assets. As a next step in this effort, Arch is proceeding with the accelerated closure and final reclamation of the Coal Creek mine, with a concerted focus on reducing highly inflated, state-calculated surety bond requirements. The company plans to ship on its existing contracts at Coal Creek during 2021 before beginning final closure of the mine's active pit in 2022.
Through these accelerated efforts, Arch expects to reduce the total asset retirement obligation (ARO) at Coal Creek by an estimated US$40 million, or 80% of the ARO at the mine, over the course of the next 18 months. Simultaneously, Arch is laying the groundwork for systematically reducing the operational footprint at its Black Thunder mine.
"We are driving ahead with our strategic pivot with a strong sense of urgency," Lang commented. "Our objective is to continue to harvest value and cash from our legacy thermal assets, even as we execute on reducing our long-term closure obligations in a measured, systematic and sustained way."
"We are tremendously proud of the accomplishments of our talented, dedicated and resilient thermal operating teams, who have shown their mettle again and again in a difficult and declining demand environment," Lang continued. "We value and appreciate their staunch commitment to operating at the highest level while adjusting effectively and nimbly to the realities of the current market environment."
Operational update
"Our core metallurgical segment maintained its focus on tight, disciplined cost control even while navigating a dramatic increase in infection rates during 4Q20," Drexler said. "For the full year, the team achieved metallurgical segment cash costs of US$61.13/t despite lower-than-anticipated volumes and other COVID-19-related costs. With widespread availability of the vaccine just around the corner and the startup of Leer South imminent, we are targeting a marked improvement in our unit costs over the course of the next 2 years."
After relatively modest impacts from the pandemic during the first three quarters of the year, Arch's operations experienced a surge in infection rates that accelerated in the latter half of 4Q20. Arch estimates that the virus increased the metallurgical segment's per-ton costs by approximately US$3/t, while reducing production and shipment levels by more than 200 000 t during the quarter.
"As the world transitions to a post-pandemic future, we plan to capitalise on our carefully cultivated strengths and competencies, including our low-cost metallurgical assets, high-quality product slate, industry-leading ESG performance, top-tier marketing and logistics expertise and best-in-class growth project," Lang said. "We are confident in our ability to continue to drive operational excellence across all facets of the business while executing on our simple and clear plan for long-term value creation."
Read the article online at: https://www.worldcoal.com/coal/09022021/arch-resources-reports-4q20-results/
You might also like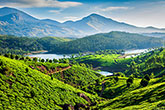 In a push towards eco-friendly coal transportation, Coal India Limited (CIL) has planned a capital investment in 61 first mile connectivity (FMC) projects.