---
The U.S. Department of Energy's (DOE) Office of Fossil Energy and Carbon Management (FECM) has announced nearly US$7 million in funding for seven projects that will develop coal-based filaments or resins for additive manufacturing and advance research and development (R&D) of coal-derived graphite. This investment supports the development of new and safe uses for coal-wastes, which in turn will spur the creation of good-paying jobs in frontline communities as the nation transitions to 100% clean electricity by 2035.
In order to extract the full economic value from coal wastes in a sustainable way, innovation is needed. The National Energy Technology Laboratory's (NETL) Carbon Ore Processing Program seeks to address and deliver solutions to this challenge by supporting novel technologies that produce valuable products from coal waste-derived sources through laboratory- and pilot-scale R&D.
The projects selected, to be managed by NETL's Carbon Ore Processing Program, will use materials derived from coal wastes such as tailings and ash for additive manufacturing via 3D printing and to produce graphite that is used to manufacture batteries, fuel cells and energy storage devices. These applications align with the goals of the Biden-Harris Administration to expand and develop existing and new environmentally sound and safe uses for coal waste and deploy these advanced technologies to help support economically distressed power plant and coal communities.
"West Virginia coal has powered the American economy for decades, and today's funding announcement will advance efforts to use coal-waste in developing valuable products, supporting our environmental objectives and the coal value chain. West Virginia's abundant coal resources have proven attributes that make it a prime feed-stock for high-end valuable products and we need to ensure we are investing the resources needed to harness the full value of this important natural resource in the cleanest and most efficient way possible. Doing so has the potential to provide new economic opportunities and revitalise traditional energy producing communities who have been hit the hardest by the energy transition," said US Senator Joe Manchin, Chairman of the Senate Energy and Natural Resources Committee.
"Ohio is leading the way on industrial energy efficiency," added US Senator, Sherrod Brown. "These federal funds will allow us to continue to invest in cutting edge energy technology, so that we're creating local jobs and improving our economy in a responsible and sustainable way, while developing the next generation of innovative technology."
"The Energy & Environmental Research Center at the University of North Dakota is working to find innovative ways to help North Dakota's lignite coal producers meet the increasing demands for lithium-ion batteries," commented US Senator, Kevin Cramer. "I'm grateful their work to support this vital sector of our energy industry is receiving the backing of the DOE with today's award."
"Given North Dakota's abundant lignite resources, this funding to EERC will help advance new research and develop additional ways to utilise coal-based products to help meet growing demand for lithium-ion batteries," stated US Senator, John Hoeven.
"Developing a market for coal-based products is vital for the future of our coal communities, and can provide a vital lifeline for miners and their families," said US Representative David B. McKinley, P.E. "I'm especially proud to see Touchstone on the leading edge of this work. Their research has exciting potential in everything from aerospace to building materials. This funding is vital to continue their important work."
"West Virginia's coal miners have worked hard to keep the lights on and power this country for generations. Research and development of advance coal technologies is important not only to the future of coal, but also to the opportunities that are available for West Virginians. Touchstone has been a leader in revolutionising new technology that reduces waste from coal facilities, which was why I was proud to advocate on behalf of this project last August. Coal remains the lifeblood of West Virginia's energy economy, and this funding will help us continue to grow and strengthen this important sector," US Senator, Shelley Moore Capito, concluded.
The selected projects are as follows:
'Coal-Enhanced PEEK Filament Production for Additive Manufacturing in Industrial Services': Baker Hughes Energy Transition LLC (Houston, Texas).
'Fused Deposition Modeling Additive Manufacturing of Carbonized Structures Via Waste-Enhanced Filaments': Ohio University (Athens, Ohio).
'Coal Waste-Enhanced Filaments for Additive Manufacturing of High-Temperature Plastics and Ceramic Composites': Semplastics EHC (Oviedo, Florida).
'Lab-scale Production of Coal-Derived Graphene Particle Bonded Filaments': University of Delaware (Newark, Delaware).
'Utilization of Carbon Supply Chain Wastes and Byproducts to Manufacture Graphite for Energy Storage Applications': Ohio University (Athens, Ohio).
'Molded Graphite Products Synthesized from Waste Coal': Touchstone Research Laboratory (Triadelphia, West Virginia).
'Advanced Processing of Coal and Coal Waste to Produce Graphite for Fast-Charging Lithium-Ion Battery Anode': University of North Dakota Energy & Environmental Research Center (Grand Forks, North Dakota).
Read the article online at: https://www.worldcoal.com/coal/07102021/doe-invests-nearly-us7-million-to-put-coal-wastes-to-work/
You might also like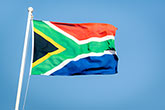 Black Royalty Minerals Koornfontein has signed Bettercoal's letter of commitment.