---
The first batch of equipment has arrived at the Solntsevsky coal mine, one of the key assets of the Eastern Mining Co., intended for the installation of the largest Russian main conveyor with a length of 23 km, which will connect the Solntsevsky coal mine with the Shakhtersk coal seaport.
The enterprise received 40, 20 ft and 29, 40 ft containers that arrived by sea from China. The received equipment includes more than 10 km of conveyor belt and 448 t of metal structures for the installation of the ground part of the conveyor.
More than 1000 containers will be involved in the delivery of all equipment, which will arrive on Sakhalin from the ports of China and Europe from October 2020 to July 2021. The equipment is supplied by the French company RBL-REI SA. – one of the world leaders in the engineering of such systems.
At the end of 2020, in accordance with the work plan, the installation of equipment will begin. Currently, work is underway to erect the foundations of the conveyor and arrange the road base for the technological highway, which is intended for the construction and maintenance of the conveyor gallery.
The launch of the main coal conveyor will reduce the load on roads and the environment. The implementation of the project will create additional high-tech jobs and significantly increase tax payments to the regional and municipal budgets. The launch of the line will allow to increase the volume of coal transportation from the opencast mine to the port from 9.1 million t at the end of 2019 to 20 million t in the future.
The construction of the main conveyor is being implemented by the Eastern Mining Co. under the Free Port of Vladivostok regime, which applies to the Uglegorsk District. According to preliminary data, the total investment in the project will amount to more than 7 billion rubles.
Read the article online at: https://www.worldcoal.com/coal/05102020/coal-conveyor-equipment-arrives-at-sakhalin/
You might also like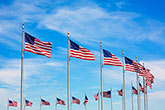 According to a recent release from the EIA, US coal-related CO2 emissions decreased by 68 million t in 2022, while overall US energy-related CO2 emissions increased slightly.