---
Vostochnaya Mining Co. has converted 60% of production processes having implemented the main stage of work, the key goal of which is to combine the assets of VGK into a single digital space. The previously operating information system ASD Quarry was expanded through the introduction of a digital platform. This will improve the efficiency of operations, increase the reliability of the main technological processes and produce primary production accounting for key indicators affecting the volumes of coal production and shipment.
The digital platform is based on several services: connectivity to various data sources, a data lake for storing ultra-large amounts of data, and secure access.
At the moment, telemetry data from BelAZ dump trucks weighing 220 t is received in real time into the digital platform, information on all movements of coal carriers is processed and port equipment is connected. For example, within the framework of increasing the reliability of equipment operation, the company is introducing the technological concept of 'digital twins of reliability'. The first digital twin was developed and implemented for 220-t BelAZ trucks. The digital twin continuously receives data from on-board computers of equipment and, based on machine learning, reveals the anomalous behaviour of a specific piece of equipment, signals possible problems to mechanics. In the future, by combining data from the on-board computer and data from the oil analysis laboratory, it is possible to improve the accuracy of digital twin solutions and ensure an increase in the important business indicator KTG (technical readiness ratio). For example, the digital twin warned of significant problems with BelAZ 20 days before the problem was discovered at a scheduled technical inspection.
In 2021, it is planned to connect to the digital platform all the remaining equipment at the mine and in the port, including the fleet. The platform will also include the coal conveyor under construction.
"Practice shows that when embarking on the digitalisation process, most companies start from the top down, initially automating management business processes. We started with the final manufacturing operations, and our approach is already yielding results. Digitalisation allows us to transform the company and make management decisions based on the received data. Thus, we are creating a new culture of process management, where digital is becoming one of the tools for increasing operational efficiency," said Ruslan Karimov, Deputy General Director of the All-Russian State Corporation for IT and Digital Technologies.
Read the article online at: https://www.worldcoal.com/coal/03022021/vgk-reaches-60-digitalisation/
You might also like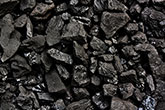 According to a recent release from Rystad Energy, global coal-fired power generation is on track to peak in 2023, as new sources of renewable and low-carbon energy expand rapidly.