---
The first 240-t mining dump trucks have started work at JSC Siberian Anthracite.
Two cars have already entered the line, six more are planned to be launched by the end of 2021, 10 units of equipment – by the end of 1Q22.
The purchase of high-performance mining dump trucks is carried out as part of a programme to increase production and expand the fleet of heavy equipment. The group's investments in the acquisition of new equipment exceeded RUB 5 billion. The use of new machines will improve the level of industrial safety and have a positive impact on the environmental situation.
The new mining dump trucks optimally combine increased payload capacity and high technical performance. They have been significantly upgraded in comparison with 220-t vehicles: engine power increased by 200 hp, body volume increased by 10%.
The trucks are fuel efficient and stable on the road, equipped with electronically controlled diesel engines, which provide high power and stable performance. An AC-AC electric drive was chosen as the transmission, which increases the reliability of the dump truck, reduces the cost of the life cycle and 1 t-km of transportation. There is a mini-computer on board that controls all parameters and gives signals in case of failure. The equipment is equipped with automatic fire extinguishing systems and an alarm device about approaching a high-voltage line.
According to Artur Ziyazitdinov, Head of the Department of Motor Transport of Siberian Anthracite JSC, the new equipment will increase the volume of coal production.
"After the launch of all 18 dump trucks, the increase in overburden volume will be 1.5 million m3 or 50 000 m3/d. By increasing the volume of overburden transportation, we will be able to talk about a further increase in coal production."
At present, approximately 100 dump trucks transporting overburden run on the 'Siberian Anthracite' daily.
Read the article online at: https://www.worldcoal.com/coal/01122021/jsc-siberian-anthracite-purchases-dump-trucks/
You might also like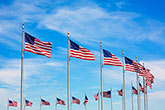 According to a recent release from the EIA, US coal-related CO2 emissions decreased by 68 million t in 2022, while overall US energy-related CO2 emissions increased slightly.