---
Fluid analysis reveals a lot about the health of a machine. Finning UK & Ireland, official distributor for Caterpillar® equipment, runs a purpose-built fluid analysis laboratory near Leeds, which is a centre for analysing equipment lubricants, fuel and filters. Stephen Haughton and the team of technicians and diagnosticians carry out tests on these samples and sediment from filters in order to understand exactly what makes a machine tick, and crucially, what is required to keep it up and running.
In 1895, Wilhelm Röntgen, a professor of physics at Würzburg University, discovered the X-ray. He named it X because it was an unknown type of radiation. The X-ray gave doctors the ability to see what was happening inside a body, without having to make a single cut. The maintenance of construction machinery is of course very different from practicing medicine, but what they do have in common is that it is vital to know what is happening on the inside.
Through the fluid analysis laboratory, operators can learn a lot about the health of their equipment, by analysing the engine oil, fluid from the transmission or the hydraulic system. For instance, oil is tested for metal wear particles and water contamination, which can have detrimental effects on the engine if they go undetected.
If the test results of an engine oil sample show an elevated level of potassium and sodium for example, the experts will suggest checking the engine for an internal coolant leak. If this test also indicates an elevated level of lead, then the coolant leak has begun to affect the bearings of the engine. Knowing such indicators of engine health before an imminent engine failure could save operators many thousands of pounds on potentially costly repairs and unscheduled downtime.
Stephen Haughton oversees the operations of the laboratory — testing several hundred thousand samples per year. For the technicians at the fluid analysis lab, the result of a test is just as important as having a record of fluid samples over a longer timeframe. If they receive regular samples, they can interpret trends and analyse abnormalities.
With the help of the Finning fluid analysis lab, maintenance cycles of many systems could be switched to condition-based monitoring, rather than relying on changing fluids after fixed intervals. For instance, a Cat 740 ejector truck can have up to 14 different fluid systems. For anything other than the engine, the fluids can be changed depending on their condition, which results in significant cost and labour savings as well as less waste oil to dispose of.
Read the article online at: https://www.worldcoal.com/special-reports/30102020/pioneering-lab-analysis-keeps-machines-up-and-running/
You might also like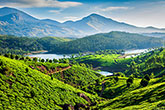 In a push towards eco-friendly coal transportation, Coal India Limited (CIL) has planned a capital investment in 61 first mile connectivity (FMC) projects.