---
IMAN Resources has released its report for India's import of coal for June 2021.
Highlights
June 2021 total coal and coke and imports at 20.334 million t are up by 80% over June 2020.
Imports of 11.3 million t and up by 5.36% over previous month's figure of 19.3 of May 2021.
Petcoke imports continue their precipitous fall. Imports in May 2021 were just 0.354 million t down 38.75% on y/y and 6.15% on m/m basis. Imports in June 2020 were 0.578 million t and 0.377 million t in May 2021. Total 1H CY21 imports were down 63.30% at 2.031 million t, compared to 5.553 million t in the corresponding period in 2020.
Thermal coal imports in June 2021 totalled 14.65 million t, up 92% over June 2020 and 4% up over May 2021. India has imported 7.299 million t in June 2020 and 13.532 million t in May 2021. Total import during January – June 2021 stands at 80.61 million t, up by 8.37% compared to 74.38 million t in same period of 2020. But imports are still not at 2019 level. During Jan to Jun 2019, India imported 94.76 million t.
Metallurgical coal imports continue at their elevated levels over the previous year but have started decelerating since March 2021. June 2021 metallurgical coal imports totalled 4.352 million t, up 86.28% over June 2020 figure of 2.336 million t and 9.26% up over May 2021's figure of 3.983 million t. Imports in March 2021 peaked at 5.273 million t.
In the first 6 months, total coal and coke imports were 120.29 million t up by 11% over same period of 2020 figure of 108.336 million t. Thermal coal imports are marginally up 8%, petcoke is down by 63%, and metallurgical coal is up by 36%. PCI went up by 23%.
Export of metcoke
Historically, India exported coal and coke to neighbouring countries such as Nepal and Bhutan by road and Bangladesh, Pakistan, and Sri Lanka by containers.
In recent times, Indian metC=coke producers were able to procure coal at very competitive prices from Australia when China paid premium for coal from the US, Russia, and Canada.
From January 2021, India started exporting metcoke globally. Total exports during January – June 2021 stands at 619 000.
Petcoke demand is strong in China and Indian refiners are seeking arbitrage opportunities in domestic vs export sales.
Import of petcoke
India's import of petcoke is down by 38% in June 2021.
India's import of petcoke stood at 354 000 t, down by 38% on y/y basis and 6% on a m/m basis. India has imported 377 000 t in May 2021 and 578 000 t in June 2020.
Import of fuel grade Petcoke remained slow due to high price and tightness in supply. Currently, fuel grade petcoke is dearer than coal and petcoke users have begun seeking alternative fuels, i.e. coal. High CV coal from the US is cheapest source of energy among all solid fuels for Indian buyers.
Imports from the US are down by 53% and from Saudi Arabia, imports are is down by 48% in June 2021.
Global trade flow
Seaborne trade has improved in 2021, but not to the level of 2019.
IMAN assumes that international trade is not yet normalised, and there is deficit of 5%. Supply from major exporters is also still not at normal level.
IMAN can see only Russia being able to supply more coal in the international market.
On the demand side, China and Vietnam are back on track and showing incremental demand of coal, while other markets are still behind. India's demand is down by 15% in 1H21 compared to 1H19. IMAN Resources hopes India will be back in normal demand in 4Q CY20.
South Africa gained a new market due to geopolitical trade disputes and China is considered as good payer for coal, while Indian buyers are focusing more on Australian coal.
Read the article online at: https://www.worldcoal.com/special-reports/29072021/iman-indias-import-coal-coke/
You might also like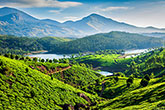 In a push towards eco-friendly coal transportation, Coal India Limited (CIL) has planned a capital investment in 61 first mile connectivity (FMC) projects.