---
IMAN has released a report for India's import of coal for May 2021.

Highlights
May 2021 total coal and coke and imports at 19.304 million t are up by 40.62% over May 2020 imports of 13.728 million t. Imports in May 2021 were however lower by 17.10% than the previous month's figure of 23.286 of April 2021.
Pet coke imports continue their precipitous fall. Imports in May 2021 were 0.377 million t down 76.11% over May 2020 but up 27.28% over April 2021 figure of 0.296 million t.
Thermal coal imports in May 2021 total 13.491 million t up 61.50% over May 2020 but imports have lost some momentum and are down by 16.98% over the previous month's figure of 16.251 million t.
Metallurgical coal imports continue at their elevated levels over the previous year but have started decelerating since March 2021. May 2021 metallurgical coal imports total 3.991 million t up 41.94% over May 2020 figure of 2.812 but down 16.65% over April 21 figures of 4.754 million t. Imports in March 2021 peaked at 5.273 million t.
In the first 5 months, total solid fuel imports are at 99.94 million t up by 2.99% over same period of 2020 figure of 97.035. Thermal coal imports are marginally down 0.89% and pet coke is down by 66.16%, but metallurgical coal is up by 29.93%.
Power update
India's average daily electricity use in May fell 10.4% from April, a Reuters analysis of government data showed, as states imposed lockdowns to rein in a devastating second wave of coronavirus infections.
Average power generation fell to 3664 Bu in May from 4074 billion in April, the analysis of data from federal grid regulator showed, with output beginning to increase in the last week of the month.
Electricity use in India generally peaks in May, as more people turn to air-conditioning amid sweltering temperatures at the height of the summer season and industrial activity rises.
Government officials had said the recovery in power demand in late 2020 was a sign the economy was beginning to recover from its worst slump in decades. Industries and offices account for half of India's annual electricity consumption.
More than three-quarters of states reported lower electricity use in May than April, the data showed. India's power use rose more than 7.2% in May over last year, when a nationwide lockdown was imposed.
In first 15 days of June, power consumption in the country grew by 9.3% to 55.86 BU, indicating a slow recovery in commercial and industrial electricity demand, according to power ministry data. In the first half of June 2019, it was 182.45 (recorded on June 14).
In the first 15 days of May (from May 1 to 15) 2021, power consumption was 55.23 BU despite lockdown restrictions imposed by many states amid the second wave of COVID-19.
Peak power demand met or the highest supply in a day witnessed a growth of over 6.6% in the first half of June at 174.09 GW (recorded on June 9), compared to 163.30 GW on June 11 last year.
Read the article online at: https://www.worldcoal.com/special-reports/29062021/iman-indias-import-coal-coke/
You might also like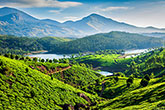 In a push towards eco-friendly coal transportation, Coal India Limited (CIL) has planned a capital investment in 61 first mile connectivity (FMC) projects.