---
IMAN Resources has released its report for India's import of coal for September 2021.
Highlights
September 2021 total coal and coke and imports at 13.99 million t are down by 30% over September 2020 imports of 20.10 million t and down by 11.6% over previous month's figure of 15.83 million t of August 2021.
Pet coke imports continue their precipitous fall. Imports in September 2021 were just 0.37 million t down 43% on y/y and up by 90% on m/m basis. Imports in September 2020 was 0.65 million t and 0.19 million t was in August 2021. Total nine months of CY21, imports were down 63.92% at 2.89 million t compared to 7.79 million t in corresponding period of 2020.
Thermal coal imports in September 2021 total 8.96 million t 32.43% down over September 2020 and 4% down over August 2021.
India's has imported 13.25 million t in September 2020 and 9.40 million t in August 2o21. Total import during January – September 2021 stands at 108.50 million t, down by just 1.16% compared to 108.92 million t in same period of 2020. But imports are still not at 2019 level. During January – September 2019, India has imported 134.68 million t.
Coking coal imports continue at their elevated levels over the previous year but have started decelerating since March 2021. September 2021 coking coal imports are at 3.66 million t down by 18.23% over September 2020 figure of 4.49 million t and 14.82% down over August 21 figure of 4.30 million t. Imports in March 2021 peaked at 5.27 million t.
In the first nine months of 2021, total coal and coke imports are at 166.20 million t up, by just 3.67% over same period of 2020 figure of 160.32 million t. Thermal Coal imports are marginally down by 1%, Pet coke is down by 63% but coking coal is up by 33%. PCI went up by 22%.
India becomes net exporter of metcoke in August 2021
Historically, India exported coal and coke to neighbouring countries such as Nepal and Bhutan by road and Bangladesh, Pakistan and Sri Lanka by containers.
In recent times, Indian metcoke producers were able to procure coal at very competitive prices from Australia when China paid premium for coal from US, Russia and Canada.
Indian coke manufacturers are becoming competitive and able to match international price expectation of metcoke.
From January 2021, India started exporting metcoke globally. Total exports during January – August 2021 stands at 732 991 t.
In the month of August 2021, India became net exporter of metcoke. During August 21, India has exported 221 000 t of metcoke against import, which was at 167 000 t.
Read the article online at: https://www.worldcoal.com/special-reports/27102021/iman-indias-import-coal-coke/
You might also like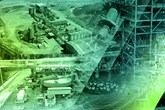 DRA Global has secured the contract for a major design package for Whitehaven Coal's Vickery Extension Project located in New South Wales, Australia.