Resources sector helps Australian economy weather COVID-19 storm
Published by Will Owen, Editor
World Coal,
---
Mining profits attained a record AUS$55 billion, or close to AUS$600 million per day in 2Q21, according to the Australian Bureau of Statistics (ABS), despite lagging economies in other sectors.
The Australian economy grew 0.7%for the quarter and though it was a better-than-expected result, it serves as a sobering reminder of the economic volatility inflicted by the delta variant of COVID-19.
Ongoing COVID-19 lockdowns continue to plague business and stunt economic growth, with analysts predicting a major contraction in September when the full extent of the lockdowns are due to be reported.
The International Mining and Resources Conference (IMARC), Australia's largest mining event, has also fallen victim to Melbourne's COVID-19 restrictions, with uncertainty continuing to rock the public and events spaces in Victoria. In late August, IMARC event organisers made the tough decision to postpone the conference to 31 January – 2 February 2022.
Keith Pitt MP, Minister for Resources, Water and Northern Australia, who is speaking at IMARC, supported the decision and said it is essential that the conference goes ahead:
"IMARC is one of the most important conferences in the country, and the conference offers companies the opportunity to showcase projects, network with other mining companies and related industries, and to stand up and be proud of our resources sector.
"Our industry is powering the Australian economy, and at all levels of government we need to be loud and proud of what the mining industry has done and continues to achieve."
Resources and Energy is a AUS$310 billion industry and directly employs more than 270 000 people in Australia. Together with mining services, the resources sector comprises more than 11% of Australia's economic activity, but the economic flow-on benefits are much deeper.
In FY21, the Australian Department of Industry, Science, Energy, and Resources expects the resources sector account for more than 70% of Australia's goods exported.
Resource commodities including iron ore, coal, natural gas, gold, aluminium, and petroleum make up six of Australia's top 10 export goods.
Since 2005, the resources sector has invested approximately AUS$720 billion in Australia, accounting for more than 40% of total investment during this period. Subsequently, in 2012 – 2013 when resources investment peaked, the sector attracted more private business investment than all other sectors combined. Minister Pitt said Australia's economic strength is built on the mining sector and its resilience in the face of the COVID-19 pandemic:
"Mining has always been the lifeblood of the Australian economy."
Minister Pitt will be speaking at IMARC on the industry's strong future and emerging new opportunities.
"It's incredibly important to have this conference, and it's as important as ever that the industry supports and attends the conference in Melbourne in January 2022.
"[IMARC] offers companies the opportunity to showcase projects, network with other mining companies and related industries as well as to stand up and be proud of our resources sector."
As Australia's premier resources sector event, IMARC offers the sector a unique face-to-face opportunity to come together; something which the industry has been missing over the past 18 months with border restrictions and lockdowns forcing many events into the virtual-only space.
Leading mining companies such as BHP, MMG, Newcrest, Mitsui, OceanaGold, and Kirkland Lake Gold have all confirmed their attendance for IMARC in January 2022, with their key executives confirmed to speak within the conference program.
Additionally, IMARC welcomes the support of major players in the mining industry such as METS Ignited, Caterpillar, ABB, and the World Gold Council.
Read the article online at: https://www.worldcoal.com/special-reports/24092021/resources-sector-helps-australian-economy-weather-covid-19-storm/
You might also like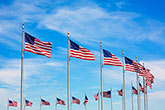 According to a recent release from the EIA, US coal-related CO2 emissions decreased by 68 million t in 2022, while overall US energy-related CO2 emissions increased slightly.