---
Economy highlights
January 2021 coal imports at 21.26 million t are only 0.03% lower than the Januay 2020 import level of 21.266 million t. As compared to December 2020 however, coal imports have lost some momentum and are 12.66% lower than the 24.34 million t imported in December.
Coking coal imports continue to remain strong in January with imports at 5.31 million t as compared to 3.926 million t imported in Jan 2020. However, coking coal has also lost some momentum since December 2020. Imports are down about 4.65% when compared with the 5.569 million t imported in December 2020.
PCI imports followed the same trend as coking coal, with January imports of 1.256 million t. This is approximately 20.14% higher than the 1.045 million t imported in January 2020 but lower than the 1.629 million t imported in December 2020.
Thermal coal imports are 14.237 million, 4.94% lower compared to January 2020 which were at 14.977 Million t and 11.70% lower than December 2020 when imports were 16.124 million t.
However, the biggest contracts in imports were anthracite at 0.052 million t (down 58.1%), metallurgical coke at 0.091 million t (down 70.31%) and petroleum coke at 0.315 million t (down 64.63%) as compared to January 2020.
The Nomura India Business Resumption Index (NIBRI) picked up to 98.1 (provisionally) for the week ending 14 February 2021, from 95.9 in the preceding week, according to Japanese brokerage, Nomura.
The economic impact of the pandemic is set to lead the country's GDP to contract by 7.7% in FY21, and the RBI expects the GDP to jump by 10.5% in FY22. The brokerage said it expects the real GDP to contract by 6.7% in FY21, followed by a growth of 13.5% in FY22.
For the week to 14 February 2021, mobility indicators continue to pick up, it said. While power demand fell by 0.1% w/w, this may be likely due to a payback from the 9.6% rise during the preceding week, it said, adding that labour participation rate inched down to 40.5% from 40.9% in the previous week.
Power update
In a sign that augurs well for lenders, India's power generation sector appears to have turned the corner by posting five consecutive months of y/y growth till the first week of February after 6 months of decline due to the COVID-19 pandemic.
The sustained growth in generation the operating environment has stabilised, which will stop the current cash generation cycle of power companies from deteriorating further, Moody's Investors Service said as it upgraded the outlook from 'negative' to 'stable.'
On 20 January 2021, daily power demand made a record by topping 185 820 MW at 9.35 am, Power Minister, R K Singh, had tweeted to indicate a turnaround in generation on the back of rebound in industrial activities.
Read the article online at: https://www.worldcoal.com/special-reports/24022021/iman-indias-import-coal-coke/
You might also like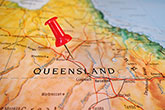 CIMIC Group's minerals processing company, Sedgman, has secured an operations and maintenance contract in the Bowen Basin, Queensland, from Pembroke Resources.