Australian bushfires: have they made coal reputationally toxic for business?
Published by Jessica Casey, Editor
World Coal,
---
A recent case study by alva reveals how the combination of the coal sector's pre-existing negative reputation and the unprecedented scale of the 2019/2020 Australian bushfires have been seen by some NGOs and industry commentators as a tipping point for the industry; the moment at which it became socially toxic for business to be involved or associated with it.
Coal production trends
The company reports that while coal production has long held pariah status in the eyes of activists, figures from the International Energy Association (IEA) show that world total coal production continues to increase, with 2018 seeing a 250 million t increase in production (3.3% y/y) driven by increases in steam and coking coal production.
There was a marked difference in production between OECD and non-OECD countries. While the US, Australia, Germany and Poland posted decrease, all non-OECD countries in the top 10 coal producers increased production.
In the majority of cases, the business world has responded by setting targets for a reduction in its involvement in coal and a timeline in which to achieve his, rather than an outright immediate ban. The question remains, however, is this enough in society's eyes? Has the link between coal and bushfires, coal and climate change, become so strong as to now make any involvement in coal from extraction to exportation to reputationally untenable?
Does the public link the bushfires to coal?
alva's data shows that in the period since the 2019/2020 summer bushfire season started back in October 2019 and up to and including 23 January 2020, the coal industry has been referenced in over 25 000 pieces of content focusing on the Australian fires across print, online and social media.
This is an increase of 650% on 2018/19, which saw only 3300 pieces of content and a 780% increase on 2017/18, which saw 2800 pieces of coverage. alva collected this data through its monitoring of more than 80 000 news sources including print and broadcast outlets, 3 million blogs and forums and over 100 social media platforms.
Looking at alva's data in more detail, when the volumes are presented longitudinally, there is a sharp increase in the frequency with which discussion of the bushfires is linked to coal, tied into the worsening of the situation. There is therefore a clear link in the media and public consciousness between coal production and the Australian bushfires, something which is only amplified as the fires themselves become more serious.
For the bushfires to represent a real point of return for coal, however, evidence of this shift would be expected to be sustained beyond the immediate emotion of the situation.
Coal divestment: business vs society
Coal commonly has a negative reputation and has evidenced an expected continued decline since January 2019.
The decrease over this period remains steady, and is reflective of the increased criticism of the coal industry in relation to the Australian bushfires. For the Australian bushfires to be a genuine catalyst for the acceleration of the move away from coal, a commensurate sharp increase in reporting and social media advocacy calling for businesses to cease coal production and divest from the industry would also be anticipated.
Said vs done and the implications for reputation
From a reputation practitioner's perspective, there are two important lessons from this.
Firstly, there is often a discrepancy between what is said and what is done by stakeholders. While there were clearly significant concerns voiced by a large number of people about the Australian bushfires and their potential link to fossil fuels (notably coal) the majority stopped short of action.
Secondly, declines in reputation score are often leading indicators of the future, rather than any immediate action. The people who have criticised the coal industry may not be in a position to act on their beliefs due to a number of factors, but this does not mean circumstances will remain unchanged and action should be anticipated.
For the coal mining industry, it is true that the Australian bushfires themselves have not hastened the end for thermal coal in the present. It is also equally true to posit that both public awareness and a latent activist momentum which may only take one more high-profile incident to trigger concerted action have been built.
For reputation practitioners, the key is to heed these early warning signs and to make plans before the next incident arises.
Read the article online at: https://www.worldcoal.com/special-reports/24022020/australian-bushfires-have-they-made-coal-reputationally-toxic-for-business/
You might also like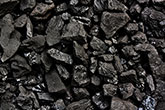 According to a recent release from Rystad Energy, global coal-fired power generation is on track to peak in 2023, as new sources of renewable and low-carbon energy expand rapidly.