---
Nowadays it is difficult to imagine a modern society without mineral resources. Coal is a high quality solid fuel that provides essential heat to people in many parts of the world – especially in harsh climates with severe winters. One of such countries is Russia. Average January temperatures in Eastern Siberia reach -30°C and sometimes drop as low as -50°C. Ensuring a steady supply of fuel for heating power plants or storage facilities is extremely important, especially in towns, cities and sparsely populated regions of the country. The time of delivery to the destination and the quality of transport can greatly affect peoples' quality of life.
Although coal mining is not a key sector of Russia's economy, it is not insignificant. The country is one of the top three countries with the largest coal reserves, although in terms of coal mining output it is in fifth place, after China, the US, India and Australia. The popularity of this raw material in Russia is not decreasing. Although most of the coal is used to generate heat in the European part of the country, it is mined mostly in the eastern part of the country – Siberia.
Advantages of car transport
Transport of coal from the mining sites to consumers must not only overcome the difficult climatic conditions, but also be as economical as possible. It is performed on relatively short routes of 200 - 1000 km, when the amount of cargo is too small to make rail transport profitable or it is not technically possible to transport it by other modes of transport, e.g. rail, sea or air. Transport by tipper trucks can also be a part of a supply chain covering several modes of transport. Tipper trucks can be operated solely within a coal mine, as well as from the mining site to a railway transhipment hub, a port, the nearest storage site or even the place of its combustion – for example, a power plant.
Road transport on haul roads is chosen by those companies that do not have a direct connection to a railway line. If haul roads at a coal mine are properly prepared, tipper trucks can even replace traditional dump trucks. The advantage of the former is lower purchase and operating costs, and the more extensive network of truck chassis service points makes it easier to purchase spare parts and perform repair. Although they operate in relatively light operating conditions compared to typical mine tipper trucks, tipper trucks intended for coal transport are more versatile. Unlike dump trucks, they can not only move within the mine where coal is mined, but also on public roads, for which they do not need a special permit.
Tipper trucks are used for purposes other than transport
During transport by tipper trucks, it is important to consider the physical and chemical properties of coal, the difficulties in the delivery process itself, the loss of quality and the problems with unloading. Excessively high temperatures can lead to self-ignition and excessively low temperature can lead to freezing, which makes it difficult to unload the coal. During transport, coal may be fragmented due to vibrations, especially on poor quality roads, and can turn into a dust mixture at excessive speeds. Poor coal quality can lead to lower sale prices. During transport, it is difficult to avoid the natural loss of cargo due to wind or precipitation, such as rain and snow, and coal is often loaded on a tipper truck in excessive quantities and transported without any protection.
In conclusion, the coal carrier body should adequately protect the cargo from moisture or other aggressive substances and factors that could not only lead to deterioration of the quality of the fuel, but also could activate its dangerous properties. Coal transportation in Siberia is often carried out over considerable distances from service points, so in addition to the chassis, it is extremely important to choose the right truck body with optimum payloads, strength under extreme climatic conditions and trouble-free handling.
More body volume, more coal transported
Coal tipper trucks usually have load capacity of up to about 30 t, but when delivered to private customers, the load capacity may be even lower – up to 5 t. An example of a KH-Kipper rear chute body is a classic 'rectangular' body mounted on an 8 x 4 truck with load capacity of 33 t and maximum permissible weight of 50 t. It is designed to transport hard, lignite, or anthracite coal of the 0 - 300 mm size fraction. Hard coal, especially the fine one with a size fraction no larger than 50 mm, is relatively light. In order to carry as much load as possible during the day and to ensure optimum efficiency, the body must have as much volume as possible. In this case it is 31 m3.
The reinforcement profiles in the side and rear walls stiffen the simple structure of the body and give it the appropriate strength. Its rigidity during loading and transport is increased by the two chains permanently mounted between the side walls.
The rear wall with top hinges opens automatically during unloading. Coal is transported all year round, including in winter. Loose coal tends to stick in the corners of the body during unloading, especially in the front section. To reduce this problem, the front wall is slightly inclined to allow the load to easily slide over it.
Due to the operating conditions in which coal tipper trucks are used, the top profile and the axis of rotation are properly reinforced. The roof, as an extension of the front wall, protects the cab and the hydraulic cylinder from damage during loading, and the rear axle wheels are protected with plastic or metal mudguards.
To read the rest of this article, please download the full March/April issue from World Coal here.
Read the article online at: https://www.worldcoal.com/special-reports/22042020/tippers-in-the-cold/
You might also like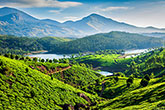 In a push towards eco-friendly coal transportation, Coal India Limited (CIL) has planned a capital investment in 61 first mile connectivity (FMC) projects.