Prerequisites for establishing a bulletproof mining machinery maintenance programme
Published by Jessica Casey, Deputy Editor
World Coal,
---
Talmage Wagstaff, Redlist, outlines the prerequisites for establishing a bulletproof mining machinery maintenance programme.
While the mining industry is a mix of large and small enterprises, it relies on heavy equipment and machinery worth millions of dollars, skilled knowledge workers, operators and maintainers, complex operations, a robust governance framework, and a strong safety culture. Regardless of its size, managing a mining operation and its equipment and machinery effectively and safely can be a daunting task.
The mining industry is inherently a highly complex sector, where its processes and operations are intensive, risk-prone, and often subject to long duty cycles and harsh weather conditions. As with other industry sectors, mining companies are increasingly seeking ways to optimise their maintenance program to achieve increased productivity while minimising operational downtimes and eliminating safety hazards.
Unplanned shutdowns can be detrimental to an organisation's bottom line. For example, as reported on WorldCoal, the South Africa based MC Mining incurred a sales decline of 15% between 3Q20 and 1Q21 due to major repairs and maintenance shutdowns.
A computerised maintenance management system (CMMS) software solution is imperative in striving towards building a robust maintenance management programme. A data-driven CMMS facilitates continuous improvement of asset performance and equipment reliability and helps boost the business bottom-line. The following are the key prerequisites to building a sustainable framework for a superior maintenance management program within the mining industry; a CMMS can play a role in each of those areas.
Preventive and condition-based maintenance
Mining operations are highly integrative, i.e. systems upstream and downstream are heavily reliant on each other. When one part of an operation train fails, the whole operation can be brought to its knees, or at least largely impacted. Having unforeseen shutdowns are very expensive and negatively affects a mine's productivity and longer-term business as well.
The first option is preventive maintenance (PM). PMs are scheduled at regular intervals to proactively conduct planned maintenance on critical equipment such that operators are not faced unexpected equipment breakdowns. Using a CMMS, regular PM activities can be automatically scheduled and monitored through the scheduling process until executed.
On the other hand, condition based maintenance (CBM) is triggered by equipment parameters rather than being scheduled at regular time-based intervals like PMs. A CMMS can also help mining operations integrate real-time, actionable data through remote sensors resulting in effective trigger points for CBMs. The result is a higher return on assets, fewer unanticipated equipment failures, and a safer work environment.
Data accessibility
A centralised database with information such as maintenance history and procedure, equipment details, suppliers/original equipment manufacturers (OEM) information, bill of materials, operating manuals, and other reference documents enable end-users to uphold a strong maintenance and equipment reliability programme. A CMMS software provides exactly that solution and often complements that with the additional functionality of remote data accessibility across multiple plat-forms (laptops, phones, etc.).
Furthermore, access to such a wealth of data helps organisations improve on current practices and also paves the way for the potential implementation of cutting-edge artificial intelligence (AI)-based analytics technology such as in the areas of equipment diagnostics and scheduling optimisation.
Fast response time
Mining operations are highly sophisticated with many interdependencies. As a result, prompt and accurate response times are essential when work requests (or work orders) are initiated.
Real-time information gathering, asset and equipment tracking, and centralised information system that a CMMS provides help with a faster turnaround time in planning, assessing, scheduling, and getting work orders ready for execution. Additionally, it helps track the progress of repair work orders and ensures adequate oversight from management to ensure the correct priority and help is aligned through the organisation.
Resource optimisation
Having a near-live information system with current deficiencies and planned PM work helps prioritise resources, both labour and parts. A CMMS platform can help identify and assign the most applicable resources to scheduled maintenance tasks ensuring maximum utilisation, productivity, and accountability.
Inventory and cost tracking
By breaking down repair costs by parts, labour costs and evaluating them against equipment service hours and maintenance downtime, managers and decision-makers can help make important data-driven decisions about resource allocations and equipment replacement and upgrades. This is a crucial step in maintaining a culture of continuous improvement within an organisation. Also helps identify critical life-time spares that may be worth the warehouse/carrying costs to minimise equipment downtime.
Regulatory compliance
The mining industry is governed by strict safety and environmental standards and inspection requirements. A strong maintenance programme must incorporate a strong adherence to regulatory commitments and minimal tolerance for deviations. With the centralised data-base of a CMMS, it can notify the right workgroups when regulatory inspections must be conducted and commitments fulfilled.
KPI reporting The effectiveness, or lack thereof, of maintenance programmes are best evaluated by key performance indicators (KPIs) such as PM compliance/completion, mean time between failure (MTBF) and mean time to repair (MTTR), work completion rate, or a whole host of other industry-standard KPIs.
The database within CMMS can help generate a wide range of reports and calculate metrics based on operators' needs or export to it a platform of choice from where an analysis can be conducted.
Conclusion
The mining industry comprises diverse sectors with complex operational needs, including distinct infrastructure and specialty equipment as well as stringent safety standards. A strong and robust maintenance management programme is crucial in being able to effectively navigate through these challenging operations.
A CMMS can help deliver an intelligent and automated approach to maintenance management to meet the unique needs of mining companies and assist in improving productivity, maintaining high safety standards, and achieving an increased return on investment.
Read the article online at: https://www.worldcoal.com/special-reports/17052021/prerequisites-for-establishing-a-bulletproof-mining-machinery-maintenance-programme/
You might also like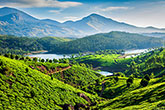 In a push towards eco-friendly coal transportation, Coal India Limited (CIL) has planned a capital investment in 61 first mile connectivity (FMC) projects.