---
The IEA's 2019 coal report sheds light on the reality of coal's future, especially in Asia and more specifically in India. Whilst headlines in Western media herald the end of coal and showcase the accelerated pace in the growth of renewable energy, the report underlines the stark reality of the role coal still plays and will play for a while yet in a nation such as India.
Of all nations where coal still plays a significant role in both electricity production and heavy industries such as steel and cement, none is more representative of the need for a responsible coal supply chain than India. The country is the third largest energy consumer in the world, and it also produced more coal than ever in 2018. Here the coal dichotomy is clear: coal is necessary to fuel economic growth and the increasing need for energy that comes with that growth, yet it is still necessary to find ways of minimising the undeniable negative impacts that are associated with coal mining and coal usage for people and the environment.
Why is coal production and usage still growing?
Contrary to countries that are solely dependent on coal imports to fuel their energy needs and their industry, India is the world's second lar gest coal producer. It is also the third largest energy consumer and 35% of its coal consumption in 2018 was for non-power applications such as cement and steel. These factors combined explain why India is very unlikely to wean itself off coal at any rapid pace, despite the exponential growth in renewables.
Coal is intrinsically linked to India's economic growth and it contributes positively in many fundamental ways. Over half a million people are employed by the coal mining sector and according to Rohit Chandra, a political scientist from Harvard University, 10 - 15 million people benefit indirectly from coal through social programmes near mines. Also, the coal industry employs hundreds of thousands of people, as do coal-fired power plants across the country. Coal India Limited (CIL) – the largest coal producing company in the world, responsible for over 80% of coal production in India – and its subsidiaries have provided roads, homes and water when local governments have been negligent. The government's share in CIL provides revenue through dividend payment and taxes on coal production and with coal-producing states ranking amongst the poorest in India, CIL contributes significant tax revenue and employment in these areas. Indian Railways – India's national railway system operated by the Ministry of Railways – transports the bulk of domestic coal and it over-charges for coal transport to subsidise passenger transport. The positive contribution of coal to the regional and national economies is undeniable.
Coal has also enabled the production of cheap and reliable energy. According to the IEA's India 2020 Energy Policy Review, "100 million people gained access to electricity in 2018. And in March 2019, the government announced that it had provided access to all willing households after connecting 26 million households since October 2017 through the Saubhagya scheme, with 99% of them through the grid." This was possible only through the deployment of renewable energy and the use of coal power plants.
Coal is the backbone of India's growth, much like it was Europe's during the Industrial Revolution and for many years after, as access to energy and an increased energy production is required to fuel its economic growth. India also has a need to invest and develop its infrastructure, leading to growth in the construction sector requiring steel and cement. Additionally, India still has to lift a large proportion of its population out of poverty. Yet the negative impact on the environment, on people's health and the other challenging externalities are very real and need to be understood, measured, monitored, prevented and mitigated.
The environmental, social and governance impacts of India's reliance on coal
There is scientific evidence on the environmental impact of coal. India suffers from the double impact of being both a very relevant coal producer and user, meaning that the entire supply chain impacts are felt in the same country. Both ends of the value chain negatively impact the environment through CO2 and methane emissions, noise pollution, dust pollution, land degradation, deforestation and water usage, to mention a few. The transport of coal, essentially done by rail or by truck, also creates a whole host of negative environmental impacts. This means that both communities near coal mines and in the vicinity of coal-fired power plants, steel mills or cement plants suffer. Multiple analyses have been done around these impacts and how they can be diminished. The key message is that in or der to mitigate these impacts, they must be acknowledged, measured and monitored. For this, enforcing strict regulations at the mine site level, as well as at the plant level, is imperative.
To read the rest of this article, please download the full March/April issue from World Coal here.
Read the article online at: https://www.worldcoal.com/special-reports/16042020/the-indian-imperative/
You might also like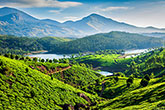 In a push towards eco-friendly coal transportation, Coal India Limited (CIL) has planned a capital investment in 61 first mile connectivity (FMC) projects.