---
Jonathan Rowland
The end of last year was not a good time for the South African economy. At the beginning of December, ratings agency Fitch downgraded its view of the country's creditworthiness to just one level above junk. Fellow ratings agency, Standard & Poor's (S&P) may follow suit after revising its outlook for the country from stable to negative, a move based on the country's "persistent electricity shortages, continued weak business confidence [and] labour disputes," said S&P in a statement.
If that was not bad enough for a country with a rapidly increasing public debt load and low levels of economic growth, a political farce unfolded in mid-December when President Jacob Zuma sacked the respected finance minister, Nhanhla Nene, and replaced him with a virtually unknown backbench MP, David van Rooyen. That saw the rand falling to a record low against the dollar, prompting Mmusi Maimane, leader of the opposition Democratic Alliance, to accuse the president of playing Russian roulette with the economy.
Indeed such was the backlash to van Rooyan's appointment that President Zuma was forced to replace him after only four days in office with Pravin Gordhan, a more experienced hand, who had held the economics brief before between 2009 and 2014 and whose appointment helped to calm investors.
"The return of Gordhan, who maintained the Treasury's reputation for discipline during his first period in charge, helped to placate unsettled investors and led to the rand rebounding," wrote The Economist Intelligence Unit in a forecast update. "However, the saga […] underlines a lack of clear leadership emanating from the presidency and heightens uncertainty about future policy directions."
Against this backdrop, the outlook for South Africa's mining sector is decidedly ugly, BMI Research's Hugers told World Coal, with "a combination of low mineral prices, labour unrest and power shortages [continuing] to hurt miners' profit margins and curb the sector's investment attractiveness."
''We expect the government to adopt a more populist policy, particularly with the upcoming (municipal) elections in 2016," continued Hugers. "This would entail a policy shift to the left by supporting mining unions and their demand for further wage hikes. If the government decides to go down this road, this would result in a significant fall in the sector's investment attractiveness and result in major miners halting operations or pulling out altogether, leading to further job cuts and a potential terminal decline of the industry.''
That the ruling ANC feels the need to make such a leftward shift is an indication of the pressure placed on the party by the rise of the radically left-wing opposition group, the Economic Freedom Fighters (EEF), led by Julius Malema, former leader of the ANC's Youth League and proponent of nationalising the country's mining industry. That pressure, along with a strong showing from the largest opposition party, the Democratic Alliance, could see the ANC lose control of some key cities, including South Africa's business centre: Johannesburg.
South Africa's coal industry
Turning to coal and the picture is also less than pretty. The traditional dichotomy between export-focused coal operations and those that supply the domestic power market – primarily state utility, ESKOM – started to break down in 2015, according to Matthew Boyle, Principal Consultant at CRU, as low export prices and an increase in ESKOM's demand saw coal that would usually head overseas redirected to the domestic market.
South African exports have also been hit by Chinese restrictions on imports of coal containing high levels of sulfur and ash (South Africa's coal contains high quantities of ash), although demand from India is expected to offset that to some extent after the Indian government – travelling in exactly the opposite direction to its counterparts in Beijing – raised the coal ash limit for coal imports.
On the domestic front, much of the industry's problems revolve around ESKOM, which is facing a funding shortfall of about Rand 237 billion (US$16.4 billion) to 2019, according to Boyle. The impact of ESKOM's financial difficulties are manifold and start at the coalface.
"During 2014 and 2015, load shedding was a major issue for miners across the different sectors; this was no different for coal," explained Hugers. "The result was production disruptions. So we've downgraded a lot of our production forecasts based on the assumption that ESKOM is pursuing a strategy of providing a band aid for these issues rather than providing structural reform."
Without any apparent political motivation to implement the structural reform needed in South Africa's power sector or to deal with ESKOM's financial and operating problems, load shedding is likely to remain a feature of South Africa's mining sector – indeed economy as a whole – dragging down growth prospects.
ESKOM's issues are also hitting miners at sale. With moves to raise the price of electricity facing opposition from the government, the utility has been undertaking a cost-cutting initiative to try to bring down its projected shortfall. This has seen the utility refuse to renew an agreement with Exxaro Resources' Arnot coal mine on the basis that the coal purchasing price was too high. Meanwhile, Glencore has closed its Optimum subsidiary in a battle with ESKOM over the price it is offering for Optimum's coal, which the mine claims is below the cost of production.
Glencore's struggle at Optimium points also to the wider issue of the place of multinational companies in South Africa's coal industry. BHP Billiton, the world's largest miner, has already effectively divested from the country with its spin off of its South African coal assets – the Khutala, Klipspruit, Middelburg and Wolvekrans thermal coal mines – as part of South32. And more divestment may be to come, according to Hugers.
"We'll see [divestments] become a big part [of] 2016 with Anglo American's decision to shut a lot of loss-making assets," Hugers said. "I expect a lot of these loss-making assets to occur in South Africa's coal industry, which is a big thing because Anglo American employs about 27 000 people and accounts for about 20 – 25% of total South African coal production."
Outlook: beauty in the eye of the beholder
Despite all of this, it is not an entirely negative picture for the South African coal industry. BMI Research is positive beyond 2017 when it comes to the country's coal production as continued rand weakness and cost-cutting measures at mines offer mining companies some respite. As ever in South Africa, politics will also play its part – although this time more positively, to encourage production growth.
According to Hugers, South Africa will produce 252 million t in 2016, growing to 262 million t in 2019 at an average annual growth rate of 0.1%. That compares to an annual contraction of 0.9% from 2010 – 2014.
There is also a significant improvement to infrastructure expected that will provide a boost to the sector. "Transnet's plan to overhaul and expand the railway network will allow for much more efficient transportation and export coal, as well as reducing mining companies' costs," explained Hugers. Transnet plans to invest almost US$19 billion over coming years to improve South Africa's rail network. This in turn will allow Richards Bay Coal Terminal (RBCT) to operate closer to full capacity.
Exports through RBCT hit a record 75.4 million t in 2015, according to IHS Energy, an increase of 4 million t on 2014, mainly at the expense of smaller export terminals. Total exports hit 77 million t.
The imposition of take-or-pay contracts with rail and port operators, similar to those that have kept Australian exports up in recent years, should also mean that South Africa's coal exports remain relatively steady, said Matthew Boyle of CRU, who forecasts shipments of 75 million t in 2020.
Another trend impacting South Africa's coal exports is the pushing of more sub-bituminous coal to export – particularly following India's decision to raise the ash threshold for coal imports to 25%, a move that favours South Africa's high-ash coal. Combined with the low prices of South African coal (prices have fallen 27% over the last 12 months, according to IHS Energy) this has seen South African coal replace Indonesian coal in India's import mix.
"We expect South Africa to continue to favour sub-bituminous exports over bituminous exports, in particular while export prices remain low," Boyle said.
South African coal may then hold a degree of beauty – at least for Indian coal buyers. But Indian interest in South Africa's coal may not end there: Indian investors could also be set to benefit from the selling of assets by the major mining companies.
"When it comes to new players that we'll see entering the sector, I think it's going to primarily be Indian investment into coal assets," said Hugers. "For example we have Jindal and Atha Group already looking into this. And following from this, we expect the cheap asset sales by Anglo American, for instance, to offer new entrants some opportunity to enter the sector, which will provide a cushion of support for production over the coming years."
Note: This article first appeared in the February 2016 of World Coal as part of a report on southern Africa's coal industry. Read the rest of the report below:
About the author: Jonathan Rowland is the Editor of World Coal.
Read the article online at: https://www.worldcoal.com/special-reports/08022016/the-ugly-south-africa-regiona-report-2106-191/
You might also like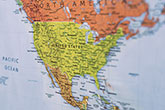 American Resources has announced that it has expanded production at its Carnegie 2 metallurgical carbon mine in Pike County, Kentucky, by adding a second operating section.