---
Jonathan Rowland
Botswana is one of the longest-running multiparty democracies in Africa and boasts one of the lowest levels of corruption. Its government is also actively supportive of developing its coal resources – something that has long been talked about with little actual progress made. Hence the first question World Coal put to BMI Research's Hugers: is it ever going to happen for Botswana coal?
"I do think it's going to happen," replied Hugers. "Falling coal prices are unlikely to deter Botswana from developing its coal mining sector as the government looks to support the diversification of the country's economy away from its reliance on diamond exports. Since identifying the exploitation of the country's considerable coal reserves as a national objective, the government has sought to provide a supportive environment for overseas coal miners and is working to put in place the necessary infrastructure to allow for increased production as exports."
Hugers also highlighted a number of recent projects in the power sector to bolster his positive take on Botswana. As of December 2015, the government announced that it was actively seeking independent power producers for the development of the fifth and sixth units at the Morupule power plant – a total of 300 MW new capacity.
Independent power producer, Shumba Energy (formerly Shumba Coal) is also developing two coal-fired power plants in Botswana: the 600 MW Mabesekwa export independent power plant (MEIPP) and the 300 MW Sechaba Coal independent power plant (SCIPP). Prefeasibility studies have been completed for both projects, according to a recent Business Activities Report from Shumba, with the company now in the process of preparing bankable feasibility studies. Both projects foresee supplying electricity to South Africa, as well as into Botswana's domestic grid.
There are also plans for a new coal-to-liquids, fertiliser and power plant. Dubbed 'Project Tsosoloso', the plant is expected to have a capacity of 304 MW for a US$4.2 billion investment. United Refineries Botswana and Kumvect are developing the projects with Holland & Hausberger selected as the technical partner.
Behind these plans is a government aim to become a net electricity exporter by 2018. That is unlikely, according to Hugers, but the developments are still welcome – particularly given the aforementioned issues with ESKOM's power exports to the South African Power Pool – and could further boost the country's wider mining operations.
"Significantly, interest in developing Botswana's thermal coal reserves comes at a time when many multinational mining groups are scaling back output amid falling prices," concluded Hugers. "Anglo American, African Energy, Exxaro and CIC Energy are a few of the major players whose projects will transform the [Botswana coal] industry over the next decade."
Note: This article first appeared in the February 2016 of World Coal as part of a report on southern Africa's coal industry. Read the rest of the report below:
About the author: Jonathan Rowland is the Editor of World Coal.
Read the article online at: https://www.worldcoal.com/special-reports/08022016/the-good-botswana-coal-regional-report-2016-188/
You might also like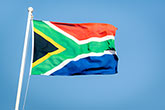 Black Royalty Minerals Koornfontein has signed Bettercoal's letter of commitment.