---
ThoroughTec Simulation has announced plans to increase its commitment to providing mines with a true, workforce performance management and optimisation solution.
"Our efforts hinge upon our ground-breaking new, CYBERMINE Workforce Excellence (WX) platform, or 'WeX' as we like to call it," says Richard Bellengère, head of operations at ThoroughTec. WX combines Big Data, tracking in-pit or underground operator performance, with Artificial Intelligence. "Our AI engine analyses the data to schedule training interventions for each operator, thus improving the performance of the mines' entire workforce." Scheduled training interventions are delivered using ThoroughTec's CYBERMINE Full Mission Simulators and E-learning tools.
"We believe this first-of-class system, which focuses on the automated collection, measurement and assessment of operator performance data, will revolutionise the way mines approach workforce performance management. Mine decision makers will finally be armed with an end-to-end tool for the continuous, scientific measurement and improvement of heavy equipment operator performance," said Bellengère.
"To date, workforce performance management has been sorely neglected. Historically, the challenge of measuring operator performance and then effecting changes in that performance as a consequence of those measurements has been too great. This has thwarted efforts to truly harness the potential of the human component of the mine productivity equation," notes ThoroughTec CEO, Justin Collins. "WX closes the loop between heavy equipment operator performance in the field and the tailored remedial training interventions, required to improve that performance," said Bellengère. WX is a state-of-the-art software platform that finally closes this gap.
"Our advanced, fourth generation CYBERMINE operator training simulators remain the cornerstone of our integrated training system. This allows us to directly influence workforce performance by shaping individual operator behaviour in a highly-realistic yet safe, cost-effective and controlled environment," noted Bellengère. "CYBERMINE E-learning and training support services further compliment the core simulator component, while WX binds them into an automated and intelligent training system."
According to Collins, it's all about establishing an ecosystem of measurement, analytics and training systems, networked around the operator in order to get the best out of him/her. "Fundamentally, we believe in the power of technology and the potential of people. It's this philosophy that drives us to develop products like CYBERMINE WX, tools that harness that power and unlock that potential. It's all about humans and their contribution to the incredibly complex, sensitive and integrated system that is a modern mine."
Read the article online at: https://www.worldcoal.com/product-news/19122016/thoroughtec-focuses-on-big-data/
You might also like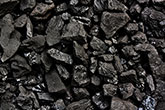 According to a recent release from Rystad Energy, global coal-fired power generation is on track to peak in 2023, as new sources of renewable and low-carbon energy expand rapidly.