ThoroughTec supplies latest haul truck technology to Indonesian mine
Published by Louise Mulhall, Editorial Assistant
World Coal,
---
PT Bukit Asam's (PTBA) Tanjung Enim mine in Indonesia's Sumatra province has recently commissioned a high-fidelity CYBERMINE Full Mission Simulator (FMS) System, designed by South African simulation company, ThoroughTec Simulation. The system will provide the latest in simulator technology for the training of driver-operators for Tanjung Enim's new fleet of BELAZ 75135 haul trucks.
Blue Bird Heavy Equipment, a subsidiary of Blue Bird Group, and the official dealer for BELAZ in Indonesia, is providing the simulator and will be in charge of running the haul truck workforce training and optimisation programme at the mine. They selected ThoroughTec's CYBERMINE product solution following a thorough review of available simulation offerings and a competitive selection process.
"We were delighted when we were chosen to provide PTBA with the latest in haul truck training simulation technology," said Larin Allison, Regional Vice President of Asia Pacific at ThoroughTec. Around 200 operators, including graduates and experienced operators will be put through their paces on the simulator. Allison added, "This is actually the second CYBERMINE unit that has been delivered to PTBA in the last six months. The first being supplied by United Tractors for the training of Komatsu PC3000 shovel operators."
"This particular haul truck simulator is the first of its kind in the world and the latest in a string of sales for ThoroughTec in Indonesia, which we see as a major growth market for us in Asia," says Allison. Last year ThoroughTec Simulation signed a global MoU with BELAZ OJSC, formalising the two companies' intent to enhance the level of service and training offered to BELAZ customers around the world." ThoroughTec has already commissioned another BELAZ 75135 simulator at the manufacturer's head office in Belarus.
"There were a number of factors that led to us selecting ThoroughTec for this particular project," said Ardian Maddanatja, Vice President Commercial at Blue Bird Heavy Equipment. "This included their total solution, high-quality design and advanced technology, and critically, their low total cost of ownership when including the outright purchase price and ongoing maintenance."
ThoroughTec's CYBERMINE System was selected over some very tough rivals. "We were happy with the way ThoroughTec went about the process and was always willing to find a solution," says Maddanatja. "We chose them to be our partner in operator development at PTBA." "We are confident that this simulator will help speed up the time it takes to train up new operators to a productive and safe level," says Maddanatja. "With this technology we can simulate the challenges the operators will face on site and increase their skill levels." "We know that every operator will realise maximum benefit from this simulator with a notable increase in safety and productivity levels, which is what we've seen in other regions," said Allison.
The simulator features ThoroughTec's innovative CYBERMINE Operator Motion Tracking system which tracks the student's head position, without the need for wearing any clumsy and unhygienic gear. It smoothly adjusts the operators view into the 3D virtual world to improve depth perception and allow the operator to look around corners and obstacles.
"In addition to the simulator, we have developed an interactive Walk-Around Inspection system for the BELAZ 75135," noted Allison. "This will provide operators with the opportunity to learn and practice pre-trip inspection procedures as well as troubleshoot common and hazardous issues they may identify through that process. A safe shift starts before they even start the truck!"
Read the article online at: https://www.worldcoal.com/product-news/16032017/throughtec-supplies-latest-haul-truck-technology-to-indonesian-mine/
You might also like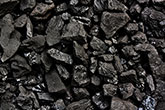 According to a recent release from Rystad Energy, global coal-fired power generation is on track to peak in 2023, as new sources of renewable and low-carbon energy expand rapidly.