Product trials and samples on demand across African mines
Published by Angharad Lock, Digital Assistant Editor
World Coal,
---
Trailing a service or a product sample is the most important factor for African miners when choosing any new supplier, finds a new survey by Timetric's Mining Intelligence Center (MIC).
In Timetric's latest survey of over 100 managers, respondents were asked to choose from seven factors that influence a decision when choosing a new supplier. The factors respondents were asked to evaluate included 'supplier having a trusted brand in the market' to 'supplier being based locally'.
The survey results have found that 'a sample of the product or service to trial' is the dominant factor for the African miners. This is followed by 'an on-site demonstration of the product or service' and 'a supplier having a trusted brand in the market' in third place. The results show how important it is for African miners to see products operating in the field, through demonstrations or product trials, over sourcing from a trusted brand.
Senior Mining Analyst, Nez Guevara, said: "Similar geological features can exist across many different mine sites and a particular commodity can be produced at multiple locations, but this does not mean a piece of equipment with a set configuration can be as effective in each scenario. The results here show having the ability to see and experience how certain products and equipment operate under specific conditions is an invaluable tool for miners."
Edited from press release by Angharad Lock
Read the article online at: https://www.worldcoal.com/product-news/15072016/product-trials-and-samples-on-demand-across-african-mines-2780/
You might also like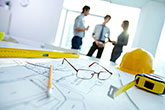 Two large carbon capture projects recently held a groundbreaking ceremony at the Wyoming Integrated Test Center (ITC).