---
Green's has completed the design, manufacture and shipment of 122 double coils for InterGen's 850 MW coal fired supercritical power station in Millmerran, Queensland, Australia, which supplies enough electricity to power approximately 1.1 million homes.
The power station burns around 3.6 million t of subbituminous coal per year from the nearby Commodore Mine in the Surat Basin. While this is an abundant resource that is easily transportable to Millmerran, it not only produces large quantities of ash when it is burned, it is highly abrasive which means that the boilers, burners and ancillary equipment at the power station need to be particularly robust.
The Millmerran Operating Co. (MOC) invited a number of potential suppliers to propose designs that would increase the life of their system, improve performance and make it more resilient.
Green's proposed several options including its proprietary finned tube technology, rather than the plain tubes that are used in its existing system, which is particularly suited to maximising the waste heat recovery from power station boilers. This results in reducing the amount of fuel used as well as cutting costs and emissions and is well suited to heavy fouling applications. Green's engineering team used a range of tools and modelling software to propose the optimum solution that would meet all of MOC's requirements. Some of this work was carried out in partnership with Green's Australian agent B&PPS and Queensland University.
It was then manufactured at Green's factory in Wakefield in Yorkshire, UK.
Andrew Hassall, boiler engineer at Millmerran, commented: "We were reassured by Green's impressive international list of reference sites which included other projects with high ash coal, as ours is 37%. We asked independent consultants to review the various proposals which were made to us and they were particularly impressed by the substantial increase in thermal performance, improved reliability and increased service life that the Green's solution offers. And their pricing was competitive even after the cost of shipping from the UK to Australia. The first installation will take place during planned outages in 2017 and the second in 2018."
Emilia Becirbasic, Green's technical sales manager, added: "Although our systems are increasingly for biomass conversions and waste to energy applications, much of our heritage is within the coal market and our expertise is still very much in demand where this resource is plentiful. While our factory is a long way from Millmerran, over half the circumference of the earth in fact, we were delighted that MOC selected our solution over those from other suppliers. The first delivery arrived in Millmerran on time and on budget and will be installed shortly. Manufacture of the second phase will commence in our factory later this year and will take advantage of the recent investment in finning machinery we have made which has doubled output capacity."
Read the article online at: https://www.worldcoal.com/product-news/14032017/greens-ships-double-coils/
You might also like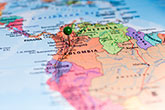 Benjamin Hill has entered into a nonbinding letter of intent with Aion to acquire interest in a Colombia coal project.