---
The 19th annual ELECTRIC POWER Conference & Exhibition continues to push boundaries and provide attendees with a unique and unforgettable event experience. Attendees from every background and skill level will convene April 10-13 in downtown Chicago at McCormick Place West to discuss the most critical issues facing the power industry.
Through a variety of conference sessions, networking events, exhibitors and more, ELECTRIC POWER provides solutions to your most important challenges, helping to improve the profitability, performance and efficiency of your power plant. Convene with thousands of industry professionals during the conference; get in touch with 200+ exhibitors as they showcase their latest products and services on ELECTRIC POWER's exhibit floor; and establish and maintain genuine connections with others in the power industry at the highly attended networking events. Meet, greet and repeat with your peers over refreshments and cocktails!
ELECTRIC POWER offers eight co-located events: Plant Management Institute; PRB Coal Users' Group; Women in Power Generation; Young Professionals in Power; Carbon Capture, Utilization and Storage Conference; Edison Electric Institute, The Energy Professionals Association; and the Energy Providers Coalition for Education. These leading groups in power generation hold special meetings, sessions and/or receptions throughout the conference to help attendees expand their power generation knowledge.
While there are more than 60 conference sessions, here are a few compelling ones:
Case Study: Vibratory Feeders vs. Gravity Flow
During times of budget constraints and new regulations we are being forced to rethink our Maintenance Strategies and Housekeeping practices. We will discuss Plant Scherer's decision to replace the vibratory feeders with new gravity feeders. Our old feeders were costly, required constant maintenance and caused dusting issues. With the new CCR/ELG regulations choosing these feeders helped reduce our water use. The vibratory feeders also had an effect on moving coal efficiently and caused train unloading delays. We have reduced our contractor costs and down times with gravity feeders.
Speaker: Andy Waldop, Fuels Manager at Plant Scherer, Georgia Power-Plant Scherer
Case Study: Coal Handling Improvement Program for Combustible Dust Mitigation at CPS Energy
Calaveras Power Station has seen its fair share of combustible dust events over the years. A change in the safety culture at CPS Energy, followed by a significant deflagration event in 2014 prompted the need for action. A third party engineering consultant was hired to define and assess the combustible dust hazards within the Calaveras Power Station coal handling systems and develop a plan to effectively mitigate these hazards. With the study completed in 2015, CPS Energy started implementation of dust mitigation projects. This presentation will provide a summary of the study, an update on progress made to date, and future plans for safety improvements to the coal handling systems.
Speakers: Edwin Martin, Mg. Plant Operations, CPS Energy; Andrew Astudillo, Engineer, CPS Energy
As if you needed more of a reason to attend, ELECTRIC POWER brings together more power generators in one place than any other event. Don't miss out on the power industry's hottest event - Register now!
Read the article online at: https://www.worldcoal.com/product-news/08022017/2017-electric-power-conference-exhibition/
You might also like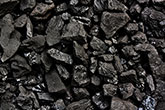 According to a recent release from Rystad Energy, global coal-fired power generation is on track to peak in 2023, as new sources of renewable and low-carbon energy expand rapidly.