---
Rexnord has launched DiRXN (pronounced "Direction"), its new digital productivity platform based on the integration of Industrial Internet of Things (IIoT) and e-commerce technologies with its leading portfolio of tools, products and services.
DiRXN directly connects customers to data and information that allows them to optimise productivity across all stages of their lifecycles. This digital unification of product and customer processes will create a true ecosystem of enhanced value over time as Rexnord further innovates deep learning into solutions and partnerships to reshape and enhance Rexnord service levels and business models.
Digital productivity can make a significant contribution to a company's bottom line. "From the procurement of new equipment, through its installation, use and asset management, customers can expect a return on mission-critical investments," said Rick Morse, Vice President, Digital Solutions, of Rexnord's Process & Motion platform. "The DiRXN platform delivers on operational savings and metric-driven goals, including mean time between failure (MTBF) and mean time to replace (MTTR), as well as overall equipment effectiveness. These are key performance indicators that DiRXN can positively impact for global customers."
DiRXNTM is designed to help customers maximise production uptime and lower maintenance costs when using Rexnord products and services by simplifying and accelerating the design, selection, order and re-order of the components. Initial and near term examples of valuable productivity enablers include:
Selector, configurator and drawing tools that use robust criteria and logic to quickly and accurately guide users to the right products for their needs.
An e-commerce center allowing users and partners to fill a shopping cart, view their transaction history, and track individual orders in a streamlined process.
Remote connection for customers to instantly reach step-by-step instructions on how to properly install a fixed-mount bearing – the exact model they have – saving significant time in searching and using sub-optimal content.
Linking known product installations with appropriate technical documentation and learning modules to improve maintenance response times.
Connection of critical products to the IIoT to improve predictive maintenance (PdM) – informing users of pending issues long before occurrences that can cause unplanned downtime.
Using Rexnord's extensive data on its massive installed base, quickly giving users time-critical and product-specific predictive maintenance information remotely and securely.
Using mobile technology and e-commerce data to alert customers automatically for the need to reorder or service a product, based on usage patterns from remote monitoring and analytics of real-time production processes.
Rexnord developed the DiRXN platform after performing an in-depth analysis of contemporary e-commerce platforms, IIoT technologies and customer research, choosing best-of-breed functionality to maximise user productivity gains and adoption. The designs follow a set of digital technology standards and use a common IT infrastructure to ensure a consistent user experience and allow for future expansion of the initiative across Rexnord business platforms and incorporation into the Rexnord Business System (RBS). DiRXN will drive digital transformation, new business models and allow customers to solve smarter with Rexnord solutions.
Read the article online at: https://www.worldcoal.com/product-news/05062017/rexnord-launches-digital-productivity-initiative/
You might also like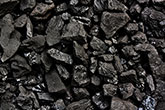 According to a recent release from Rystad Energy, global coal-fired power generation is on track to peak in 2023, as new sources of renewable and low-carbon energy expand rapidly.