---
The Tennessee Valley Authority's (TVA) Colbert Fossil Plant – the TVA's last coal-fired power plant in Alabama – was taken offline on 23 March, according to a company press release. The plant had been generating electricity for 61 years.
The last unit – Unit 1 – was taken off of the grid by TVA retiree Tom Morrow, who had worked at the plant for 36 years between 1956 and 1992. Morrow arrived at Colbert after stints at the Wilson, Watts Bar and Widows Creek plants - all of which are no closed.
Widows Creek was shut down in September last year after 62 years of operation.
"I am extremely proud of […] the absolutely amazing Colbert employees," said Kenny Mullinax, Vice President of Western and Transitional Coal at the TVA. "You never lost focus throughout this challenging period as you brought your great plant to a graceful closure."
The TVA said last year that it would close the Colbert plant by 15 April 2016 – the date that new mercury and air toxins regulations come into effect. Colbert's employees will now transfer to other TVA fossil plants.
"After careful analysis, we determined that it [would be] more cost effective to transition the facility to its next chapter in TVA history than to install costly pollution controls," explained Mullinax.
Power generation will continue at the Colbert site, however, in the form of the Colbert Combustion Turbine Plant – a 712 MW gas-fired plant commissioned in 1972.
The Colbert coal-fired plant joins a long list of coal-fired power plant retirement in the US in recent years. According to the US Energy Information Administration, 13.7 GW of coal-fired capacity was removed from the grid last year – over 80% of the total retirements – while only one small 2.2 MW coal-fired plant was added.
In contrast, around 6 GW of gas-fired capacity was added to the grid last year, along with around 8 GW of wind and around 5 GW of solar.
Edited by Jonathan Rowland.
Read the article online at: https://www.worldcoal.com/power/30032016/tva-closes-colbert-power-plant-2016-482/
You might also like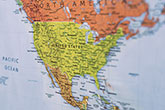 American Resources has announced that it has expanded production at its Carnegie 2 metallurgical carbon mine in Pike County, Kentucky, by adding a second operating section.