---
In the second of The World Coal Association's (WCA) snapshot series exploring coal's role in countries across the globe, the WCA takes a look at Turkey – a transcontinental country with around 82 million people and a rapidly expanding economy.
Key energy facts
Turkey is the 18th largest energy consumer in the world.
According to the IEA, the country's total primary energy supply (TPES) is 31% oil, 28.1% coal, 28.1% natural gas, 4.2% hydro, 6.3% geothermal, 2.3% biofuels and waste.
Fossil fuels account for over 87% of the country's energy mix.
Electricity outlook
Last year, Turkey's electricity generation by source was 36.8% coal, 29.8% natural gas and 32.9% renewables.
Coal was the largest single source for power generation.
Coal capacity and forecasts
Turkey is the biggest user of coal-fired power among countries in the Middle East, with the capacity of existing plants estimated to be 18.5 GW.
Coal demand in Turkey is projected to rise at an average annual rate of 3.3% to 2023. Coal production is also projected to increase from 22 megatonnes of coal equivalent to 28 megatonnes of coal equivalent through to 2023.
Climate policies and environmental issues
Although its energy needs are mostly met by fossil fuels, Turkey accounts for only 0.83% of global emissions.
Emissions per capita have historically been much lower than EU and OECD average levels.
In its INDC, Turkey pledged to reduce emissions by up to 21% by 2030 and has identified a role for high efficiency low emission coal technologies to achieve this.
Read the article online at: https://www.worldcoal.com/power/29052019/turkey-in-focus/
You might also like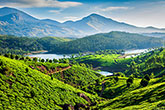 In a push towards eco-friendly coal transportation, Coal India Limited (CIL) has planned a capital investment in 61 first mile connectivity (FMC) projects.