Business Monitor International (BMI) holds that growth in Vietnam's power sector will present immense opportunities for power-related infrastructure construction, with the announcement of numerous power plant projects over the past quarters having further strengthened the outlook for the segment.
Continued growth in the power plant and transmission grid infrastructure segment will be driven by Vietnam's rising need for energy, as well as reforms that have gained significant traction. However, BMI also highlight a challenging business environment, which could hinder the potential growth of the overall construction sector. This is reflected in its forecast, with expectations for modest growth at 5.2%/y between 2015 and 2019, despite the industry's strong potential. The segment is anticipated to grow 6.2% in 2015, down from 7.6% in 2014.
Compounding this view, according to the Vietnam Investment Review, the Central Quang Binh provincial People's Committee have signed a Memorandum of Understanding (MoU) in Janaury 2015 with Russia-based Inter RAO Group to build a thermal power plant in the Quang Trach district. The power plant – also known as Quang Trach 2 – will be built under the Build-Operate-Transfer (BOT) model, and will cost US$2.4 billion. The plant will have two turbines with a full capacity of 1320 MW and is expected to be operational by 2024. This project comes after the construction of two other power plants was announced in 2014, indicative of the immense growth potential of the sector:
June 2014 – ACWA Power and Taekwang Power Holdings Company Limited signed a BOT deal to develop the Nam Dinh 1 power plant.
December 2014 – Preliminary agreement with Malaysian company Teknik Janakuasa on a BOT contract for a coal-fired power plant.
Powering infrastructure
BMI forecasts the power plants and transmission grids segment to account for more than 90% of overall energy and utilities infrastructure construction value in 2015. This positive outlook is in line with the Power team's bullish outlook for thermal generation in the country and is underpinned by two main factors.
Firstly, Vietnam is facing a severe power shortage, and the BMI Power team forecasts electricity consumption to grow at an annual average rate of 8.1% between 2014 and 2025, which adds huge impetus to see the planned power projects realised. The majority of the supply-demand gap will be met by thermal generation, due to thermal projects being easier to execute relative to alternatives such as wind and nuclear energy. Based on BMI estimates, thermal generation will account for 74.2% of Vietnam's electricity mix by 2024, up from 69.1% in 2014.
Secondly, Business Monitor believes that there is positive reform momentum in the power sector which has been driving power plant projects over the past year. The government first launched the competitive generation market (CGM) in 2012 to increase private participation, competitiveness and transparency in the sector. This has certainly increased the willingness of private companies to take on greater risk under the BOT model. Since then, efforts to deregulate the market have seen progress, and Vietnam's state utility Vietnam Electricity had successfully raised electricity prices in October 2014 after numerous attempts to seek approval from the government to do so previously, which will likely further increase private interest in the sector. Indeed, the BMI Power team believes that price hikes and an eventual liberalisation of power tariffs will be crucial in supporting long-term private participation, as a deregulated energy market will improve profitability of utilities companies.
Risk to outlook
Business Monitor highlights the challenging business environment inherent to Vietnam's construction industry, which will continue to manifest themselves as delays to power plant construction projects. A case in point is the Kien Luong thermal power project being constructed by the Tan Tao Group, which is facing a two year delay due to financing difficulties. According to the firm, it still has yet to receive a government guarantee and undertaking agreement (GGU) and without the GGU, the project will continue to be delayed as the firm will not be able to secure funding from financial institutions.
Adapted from a report by
Emma McAleavey
.
Source: BMI
Read the article online at: https://www.worldcoal.com/power/26022015/vietnam-power-sector-growth-1975/
You might also like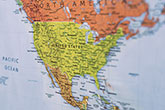 Bens Creek Group plc, the owner of a metallurgical coal mine in North America supplying the steel industry, has commenced underground mining for the production of High Vol A coal.