---
GE is supplying Northwest Electric Power Design Institute Co. Ltd. (NWEPDI) and Tianjin Electric Power Construction Co. (TEPC) with two units each of supercritical steam turbines, boilers and generators for the China Power Hub Generation Company (Pvt.) Ltd (CPHGC) 1320 MW power plant in District Hub, Balochistan, Pakistan.
CPHGC is a joint venture of China Power International Holdings Ltd (CPIH) with Pakistan's Hub Power Co. (HUBCO). The power plant's construction has started and a groundbreaking ceremony is expected on 21 March. The facility is expected to enter commercial operations in 2019.
"We are proud to be the equipment, procurement and construction (EPC) partner for the CPHGC project, which will feed the Pakistani national grid, to the benefit of all sections of the community – households, cities, villages and industry," said Zengqiang Liu, the GM of the NWEPDI-TEPC Consortium. "We decided to opt for GE's technologies because of their global expertise in manufacturing key equipment for coal-fired power plants and their proven track record in Pakistan."
CPHGC is one of the infrastructure ventures supported under the China Pakistan Economic Corridor (CPEC), a large development mega-project that aims to connect Port Gwadar in southern Pakistan to Xinjiang, China's northwestern autonomous region, through transportation and energy networks. The project will support the government of Pakistan's goals under Vision 2025 to increase access to electricity from 67% to over 90% of the population and spur faster socio-economic development by helping to meet a part of the current energy deficit. It will also help Pakistan diversify its energy mix and reduce dependence on expensive imported fuels, such as oil and diesel, allowing the use of cheaper supplies of coal.
"With the sixth largest population in the world, Pakistan's energy needs are large and growing," said Dr Sacha Parneix, Commercial General Manager for GE's Steam Power Systems business in the Middle East, North Africa & Turkey (MENAT). "Coal presents an opportunity to expand the alternative energy base in the country and reduce the per megawatt-hour costs of power generation. GE's advanced solutions, based on modern supercritical technology, can support the utilisation of this resource to provide efficient and reliable power at very competitive costs."
"Meeting Pakistan's growing energy needs will require efforts to draw on resources from across the energy mix, including coal, gas, oil, wind, hydro and other sources," said Sarim Sheikh, President & CEO of GE Pakistan and Central Asia region. "GE is proud to work together with its partners and customers in the country and beyond to help utilise these different resources to secure Pakistan's energy future."
Read the article online at: https://www.worldcoal.com/power/20032017/ge-helping-pakistan-to-meet-its-growing-energy-needs/
You might also like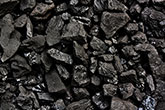 According to a recent release from Rystad Energy, global coal-fired power generation is on track to peak in 2023, as new sources of renewable and low-carbon energy expand rapidly.