---
Following a closed meeting by Salt River Project, Navajo Generating Station is to continue operations for another 2 years. SRP had considered closing the plant because it and the plant's other owners are losing hundreds of millions of dollars annually running NGS. The agreement with the Navajo Nation would allow the utilities to operate the plant through the expiration of their current lease at the end of 2019 and then complete decommissioning of the plant and cleanup activities for another several years.
Given the dire state of coal markets and the extreme unlikelihood that the sector will ever recover, Navajo grassroots groups are urging the Navajo Nation's leadership to take advantage of the deal to build a more sustainable economy and not squander the new retirement timeline by trying to keep the plant running past 2019. Members of the groups Diné CARE and Tó Nizhóní Ání issued the following statements:
"With this new extension, now is the time to plan a transition that supports the Navajo Nation long-term, investing in renewable energy and job creation, cleaning up and remediating the pollution the plant and mine have left behind, taking care of our water and environment, and addressing the health impacts our families have suffered as a result of using coal," said Nicole Horseherder, of Tó Nizhóní Ání.
"Let's not fool ourselves — coal has zero future. The utilities rushing to get out of NGS know it, energy experts across the country know it and we know it," said Percy Deal, of Diné CARE. "Any extension of operations on NGS beyond the deal reached will delay the Navajo Nation's transition to a sustainable economy. We call on Navajo leaders to prioritise a transition away from coal and develop a plan that can truly save jobs, that secures out water rights for the Navajo and Hopi, and that cleans up the mess that mining and burning coal have left in our communities."
Read the article online at: https://www.worldcoal.com/power/19052017/navajo-generating-station-to-continue-operations/
You might also like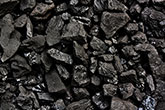 According to a recent release from Rystad Energy, global coal-fired power generation is on track to peak in 2023, as new sources of renewable and low-carbon energy expand rapidly.