---
The US Department of Energy (DOE) has announced plans to award up to US$80 million for a six-year project to design, build, and operate a 10-MWe supercritical carbon dioxide (sCO2) pilot plant test facility in San Antonio, Texas.
The project will be managed by a team led by the Gas Technology Institute (GTI), Southwest Research Institute® (SwRI®), and General Electric Global Research (GE-GR).
The new facility will support the future commercialisation of sCO2 Brayton cycle energy conversion systems by testing the potential energy efficiency and cost benefits of this technology.
"Supercritical CO2 power systems have the potential to improve the efficiency and reduce the size of future power plants significantly. Smaller size and increased efficiency can lead to lower costs and fewer greenhouse gas emissions," said Franklin Orr, DOE's Under Secretary for Science and Energy. "The selection of this test facility will help to further our nation's climate goals by bringing us one step closer to deploying this exciting technology on a commercial scale."
Currently, no commercially-feasible sCO2 facility exists for high temperature and high-efficiency system testing. The 10-MWe test facility could serve as an opportunity to mature the sCO2 power cycles at the pilot-scale, bringing it one step closer to commercialisation.
The information generated through this project has the potential to inform scale-ups for larger scale demonstrations in the future. While sCO2 technology has been proven in a lab setting, this pilot project will provide important data on potential challenges of operating it on a larger scale.
For more information, click here.
Read the article online at: https://www.worldcoal.com/power/18102016/doe-announces-us80-million-investment/
You might also like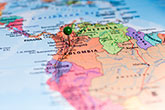 Benjamin Hill has entered into a nonbinding letter of intent with Aion to acquire interest in a Colombia coal project.