---
GE Power has unveiled the Digital Power Plant for Steam, a suite of technologies that aims to reduce greenhouse gas emissions by improving the efficiency of coal-fired steam power plants.
"The world is going to need 50% more power in the next 20 years and it will need to be affordable, accessible, reliable and sustainable," said Steve Bolze, GE Power President & CEO. "In order to meet these needs and achieve the Paris COP21 goals, companies must embrace digital technologies that can enable and accelerate transformation to help decarbonise the world. Together, with our customers, we're on a journey to realise the true power of leveraging software and analytics to provide comprehensive digital solutions that drive greater efficiencies that are environmentally compatible."
By analysing data from more than 10 000 sensor inputs across the plant, GE's Digital Power Plant for Steam informs plant operators about how to optimally run their power plants. This solution helps eliminate 0.58 Gigatonnes of greenhouse gas emissions.
"In a post COP21 world, we believe the best results will come from balancing a mix of fuel sources and creating maximum efficiency through the power of digital," said Andreas Lusch, President and CEO of GE's Steam Power Systems. "By combining the physical strengths of our legacy Alstom steam technologies with GE's industry-leading digital capabilities, we can help our customers enhance the operating performance of their power plants to increase efficiency, lower emissions and reduce cost."
With GE's advanced controls and cyber security software, the Digital Power Plant for Steam interprets data drawn from sensors across the power plant, highlights key factors that may affect performance (such as fuel quality, plant aging and ambient conditions) and takes appropriate action through a closed loop control system.
Real-time monitoring of these factors is especially important when steam plants are operating in grid demand mode, requiring them to ramp-up generation faster and more often than they were originally designed to do. Without effective monitoring and control of key plant processes, fuel consumption is inefficient, emissions increase, and equipment life may be impacted.
"The only way we can do both is by applying data science and intelligent software-defined automation to every aspect of the electricity value chain, from generation to delivery and consumption," said Ganesh Bell, Chief Digital Officer, GE Power. "Today's announcement marks another big step on that journey."
Edited from press release by Angharad Lock
Read the article online at: https://www.worldcoal.com/power/14062016/ge-power-unveils-digital-power-plant-for-steam-962/
You might also like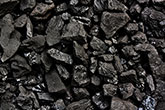 Canyon Coal is constructing a new coal mine in Hendrina, Mpumalanga, South Africa, with production is expected to start in 2H23.