---
China's steel industry is examining the best ways of deploying carbon capture and storage (CCS) technology as it races to decarbonise the steel sector.
With China accounting for almost 50% of all steel production, and emissions from the industrial sector representing approximately one quarter of all global CO2 emissions, the Global CCS Institute and resources giant BHP Billiton have partnered to organise a major one-day "symposium on decarbonisation," with support from the China Iron and Steel Association (CISA) and Peking University.
The symposium, taking place at Peking University, has brought together experts from industry, academia and government to fast-track CCS solutions for the world's fastest growing economy.
Global CCS Institute Asia Pacific Manager, Alex Zapantis, said CCS can significantly mitigate emissions from steel production and China's steel industry is actively investigating emission reduction opportunities.
"We know of at least half-a-dozen large steel companies which have made CCS a significant part of their R&D efforts amongst other emission reduction measures. As the world authority on CCS, we want to ensure that industry has access to the best information and advice so deployment can gain speed," he said.
Zapantis explained it is important that climate change talks like those occurring in Beijing today precipitate action.
"With CO2 levels continuing to rise, it is imperative that these conversations take place in an environment that produces tangible results. Turning conversation into intellectual investment is a vital part of that process."
BHP Billiton has committed US$7 million in funding to Peking University to help build CCS knowledge and address the technical, policy and economic barriers to CCS in the Chinese steel sector.
This three-year funding will examine policies that will drive innovation in the sector and allow CCS facilities to accelerate.
"We know CCS technology works and is proven. Our focus at BHP Billiton is therefore on how we can help make sure the world has access to the information required to make it work at scale in a cost effective and timely way," said Dr Fiona Wild, BHP Billiton VP Sustainability and Climate Change.
"By providing open access to research and lessons from existing pilot and commercial scale plants we can create a step change in the development and deployment of this critical technology."
The Global CCS Institute and BHP Billiton have both been calling for policy parity so CCS can enjoy the same recognition and incentivisation as other clean technologies.
According to Zapantis, CCS is essential to achieving deep cuts in emissions from industrial processes and it is pivotal to meeting Paris `below 2 degree' climate change targets.
"Current levels of CO2 capture are way off where we need to be to meet our international climate change obligations. The steel industry can play a huge part in bridging that gap."
The world's first large-scale CCS facility on a steel plant, Abu Dhabi's Al Reyadah CCS facility, was launched late last year.
Last month, Yanchang Petroleum announced a final investment decision on Yanchang CCUS, China's first large-scale carbon capture utilisation and storage (CCUS) facility, located near Xi'an.
The Global CCS Institute has recognised a further seven large-scale CCS facilities at various stages of development in China.
Currently, there are 17 large-scale CCS facilities in operation around the world with five more facilities coming onstream in 2017/18. This includes the Kemper County Energy Facility in the United States and the Gorgon CO2 Injection facility in Australia, both expected to become operational in coming months.
Read the article online at: https://www.worldcoal.com/power/10052017/chinese-steel-industry-collaborates-to-decarbonise-china/
You might also like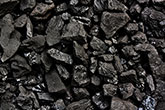 According to a recent release from Rystad Energy, global coal-fired power generation is on track to peak in 2023, as new sources of renewable and low-carbon energy expand rapidly.