---
NRG Energy Inc. and JX Nippon Oil & Gas Exploration Corp. have completed construction of Petra Nova, the world's largest post-combustion carbon capture system.
"Completion of the Petra Nova project is an important milestone in our quest to help ensure reliable, affordable and increasingly cleaner energy from fossil fuels," said Mauricio Gutierrez, President and CEO of NRG Energy. "This project represents another major step in NRG's effort to reduce our carbon emissions and create a more sustainable energy future, and we are proud that this accomplishment was achieved on-budget and on-schedule in a competitive energy environment. I want to thank our partners at JX Nippon, Hilcorp and the US Department of Energy as well as the State of Texas, our contractors and lenders for their commitment to the successful completion of this landmark project."
Petra Nova first captured CO2 on 19 September 2016 and has delivered more than 100 000 t of captured CO2 to the West Ranch field through an 80 mile pipeline. Final performance acceptance testing on the facility was completed on 29 December 2016 and the facility turned over for operations. During performance testing, the system met all performance criteria including capturing more than 90% of CO2 from a 240 MW equivalent slipstream of flue gas off an existing coal-fueled electrical generating unit at the WA Parish power plant in Fort Bend County, southwest of Houston. At this level of operation, Petra Nova can capture more than 5000 tpd of CO2.
"JX Nippon is very pleased to see the construction of the Carbon Capture System completed and operations commencing as planned, thanks to the great effort made by the Petra Nova team," said Shunsaku Miyake, President and CEO of JX Nippon Oil & Gas Exploration Corporation. "We believe this project will contribute to significantly increasing incremental crude oil production from legacy oil fields and also will be a major step forward in helping to decrease CO2 emissions globally."
Construction on the Petra Nova project began in 2014.
"NRG and JX Nippon's Petra Nova is the type of innovative, technologically advanced project that proves time and again that Texas is the world leader in energy innovation," said Greg Abbott, Governor of the State of Texas.
Hilcorp Energy Co., the operator of West Ranch oilfield, will use the captured CO2 to boost production at West Ranch oilfield.
"To date we have drilled nearly 100 new wells in the West Ranch field and have implemented a robust CO2 and ground water monitoring program," said Jeffery D. Hildebrand, Chairman and CEO of Hilcorp Energy Co. "We are excited about this project, and expect to see a meaningful increase in oil production at West Ranch in the near future."
Petra Nova is 50-50 joint venture by NRG and JX Nippon. Additionally, the United States Department of Energy (DOE) is providing up to US$190 million in grants as part of the Clean Coal Power Initiative Program (CCPI), a cost-shared collaboration between the federal government and private industry. A portion of the project was financed with project loans from the Japan Bank for International Cooperation (JBIC) and Mizuho Bank, backed by Nippon Export and Investment Insurance (NEXI).
Petra Nova uses the KM-CDR Process and employs a proprietary KS-1 high-performance solvent for the CO2 absorption and desorption.
Read the article online at: https://www.worldcoal.com/power/10012017/petra-nova-construction-completed/
You might also like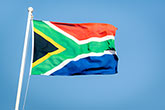 Black Royalty Minerals Koornfontein has signed Bettercoal's letter of commitment.