GB Electricity Market 2016 Annual Summary released
Published by Angharad Lock, Digital Assistant Editor
World Coal,
---
EnAppSys has published the GB Electricity Market 2016 Annual Summary, stating that coal contribution fell to an all time low during 2016 to 9.1%.
The summary found that a sharp rise in gas generation fuelled Britain's electricity sector last year as coal's contribution fell to an all-time annual low. Levels of gas-fired output jumped by 51% to 126.98TWh in 2016, with this source of fuel providing more than 40% of Britain's overall power according to the latest report by energy market monitoring firm EnAppSys.
The sharp increase was attributed partly to the continuing fall in coal generation, which plummeted from 76.46TWh in 2015 to 27.92TWh last year following the closure of several coal plants. Lower gas prices and higher carbon taxes, which made it more expensive to produce power at coal stations, pushed up gas output close to peak levels last recorded in 2010.
Meanwhile, although growth in renewable generation slowed as subsidies for green energy schemes were axed, renewables still contributed 22% of Britain's overall output in 2016 – more than any other electricity source apart from gas.
Levels of biomass and solar capacity continued to see significant growth last year, with the last new-build solar plants under the Renewable Obligation Scheme coming onto the system, offsetting reductions in wind and hydro output. Despite this, wind farms broke half-hourly, daily and weekly records towards the end of the year, according to data from the National Grid.
Britain's fuel mix during 2016 was derived from: CCGT plants (41.2%), renewables (22.3%), nuclear (21.6%), coal (9.1%) and interconnectors (5.8%).
Additionally, levels of overall electricity demand have continued to decline slowly. Demand totalled 305.2TWh in 2016, down 2% on 2015 levels and 9% from the peak in 2010.
Paul Verrill, Director of EnAppSys, remarked: "The high carbon taxes that have pushed coal-fired stations to the periphery of the market have had a considerable impact on the make-up of Britain's fuel mix and many coal stations have now shut down ahead of Government indications that they will have to close by 2025 anyway. Coal has dominated the electricity market in Britain throughout the full history of the electricity market. However, with gas-fired plants generating 41.2% of power last year and renewables and nuclear also making significant contributions, the fuel mix in 2016 had the lowest carbon intensity since the early market's formation."
"The transition from coal to gas has created challenges for the market in terms of ensuring sufficient security of supply, but with the Capacity Mechanism kicking off from next winter the market should now start to move towards increased levels of stability. The carbon strategy for the British power market has contrasted starkly with other European nations but it does appear that carbon pricing has done the job and resulted in a cleaner yet reliable fuel mix."
"However, 2016 marks the end of the easy wins in terms of carbon savings with all the low-hanging fruit having been collected by the market. The challenges ahead will make it more difficult to achieve the same volume of savings and how these challenges are dealt with will determine the future of the market."
For further information, click here.
Read the article online at: https://www.worldcoal.com/power/06012017/gb-electricity-market-2016-annual-summary-released/
You might also like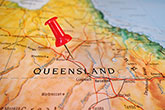 CIMIC Group's minerals processing company, Sedgman, has secured an operations and maintenance contract in the Bowen Basin, Queensland, from Pembroke Resources.