---
The International Energy Agency has welcomed India as an Association country, expanding its partnership for a more secure and sustainable energy future with the world's third-largest energy consumer.
The announcement was made in New Delhi during a joint press conference with Dr Fatih Birol, the IEA's Executive Director; Mr Piyush Goyal, Minister of State, with Independent Charge for Power, Coal, New and Renewable Energy and Mines; and Mr Dhamendra Pradhan, Minister of State, with Independent Charge for Petroleum and Natural Gas.
These new institutional ties mark a critical addition to the IEA's global outreach. India is emerging as a major driving force in global energy trends, with all modern fuels and technologies playing a part.
"We can't talk about the future of the global energy markets without talking with India," said Dr Birol. "This is a major milestone in the development of global energy governance, and another major step toward the IEA becoming a truly global energy organisation, strengthening ties with the key energy players that make up the IEA family."
The country is home to about a fifth of the world's population but uses only about 6% of the world's energy, and demand is expected to more than double over the next 25 years, according to the IEA's India Energy Outlook.
Prime Minister Modi has put in place policies to press ahead with the country's modernisation, including a major transformation of energy provision. An ambitious programme is underway to expand and upgrade the electricity sector, including a commitment to reliable and affordable power under the "24x7 Power for All" initiative, as well as a major push to deploy solar and wind power. Other energy-sector reforms focus on improving incentives to produce oil and natural gas, promote energy efficiency and increase access to modern fuels.
"This is a landmark day in terms of India's engagement in global energy markets," said Minister Goyal. "IEA Association will help India plan better and serve the needs of Indians better, ensuring energy security for days and years to come."
Minister Pradhan added: "IEA has helped in promoting understanding of India's interests and concerns as the third-largest consumer of energy. I am confident that Association status for India will bring mutual benefit for both IEA and India."
Read the article online at: https://www.worldcoal.com/power/04042017/india-joins-iea/
You might also like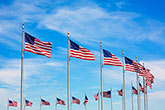 According to a recent release from the EIA, US coal-related CO2 emissions decreased by 68 million t in 2022, while overall US energy-related CO2 emissions increased slightly.